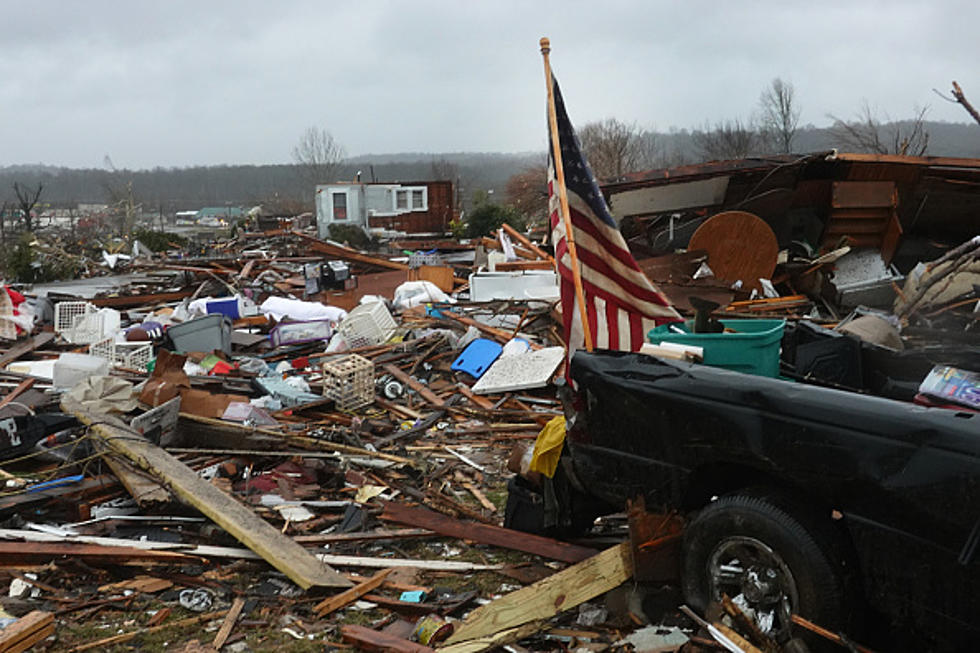 The Kentucky Colonels Make Massive Donation to Tornado Relief
Scott Olson/Getty Images
Donations continue to pour in for victims of the devastating December 10th tornadoes here in western Kentucky  This morning, I am excited to share that an organization that Angel and I are members of has stepped up in an impactful way as well.  I received an email from Eric Patterson, who serves as Grant Administrator for the Colonels, and was thrilled to see the announcement.
Earlier this week, The Honorable Order of Kentucky Colonels sent, via overnight delivery, checks to twenty-three nonprofits who are providing direct disaster relief for area tornado victims.  Of those twenty-three nonprofits, fifteen of them reside in directly affected areas.
And here's the even more impressive news. Those checks total $245,000.  Yes!  The Kentucky Colonels have donated nearly a quarter of a million dollars.   And the philanthropic organization has its sights set on even more money.
According to General Hal Sullivan, the Chair of the Board of Trustees, "This is just a down payment."  According to Eric Patterson, "The Colonels initial pledge included a $2 million challenge from Colonels Shannon, Kristy and Amy Ralston.  The trustees responded with a $1 million dollar match.  The Kentucky Colonels, who are found in all 50 states, Canada and 58 other countries, have responded with making donations for another million.
Of course, you can make donations to the initiative even without being an official Kentucky Colonel. You can simply visit KyColonels.org.  You can also mail a  contribution marked Western Kentucky Tornado Relief to 943 South First Street, Louisville, KY 40203.
If you'd like to see the current list of emergency grants gifted by the Kentucky Colonels, you can visit KyColonels.org/Tornado-Relief.
KEEP READING: What to do after a tornado strikes
KEEP READING: What to do after a tornado strikes