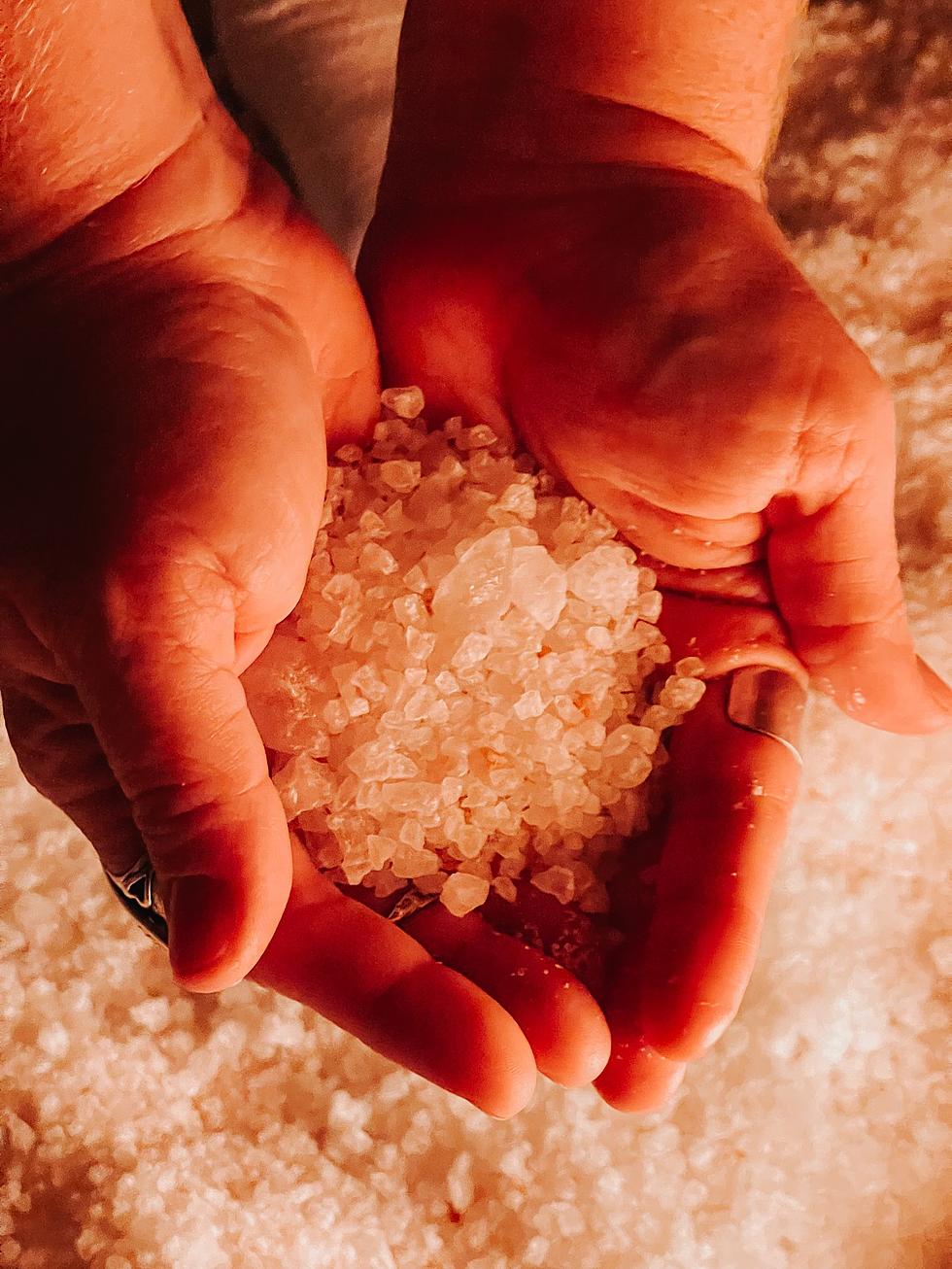 Kentucky Metaphysical Shop Opens Salt Cave Experience + Hosting Metaphysical Event
Ashley Aull
I have to be honest, I had no idea what a salt cave was or what you do in one! Luckily, Courtney and Ericka from Moonbow Apothecary in collaboration with Black Lotus Yoga & Wellness so graciously allowed me to come and get a sneak peek/ mini-lesson on the benefits of the Himalayan Salt Cave Experience. These ladies love to share the goodness of healing properties found within nature.  Holistic solutions to what ails us have existed since the beginning of time but are making a resurgence.
Where Did This Idea Come From?
Ericka came to Courtney with this idea after a visit to a salt cave in Asheville. As passionate leaders in our local health and wellness community, they were inspired to bring a similar experience to Owensboro.  "Six days! Let's do it!" is how Courtney responded to her.  They are making it happen with their creativity and Do-it-yourself spirit.
What exactly is a salt cave?
OK, so a salt cave is a room, big or small, that when all elements combine, it replicates the experience of an actual cave in nature. You relax in the dimly lit space with sounds of running water from a fountain, and salt covering the floor and walls. The running water circulates the salt into the air in the room which can help with a variety of issues.
What does a salt cave do?
The salt used at Moonbow is a coarse mixture of Himalayan salt and Epsom salt. I know most of you are familiar with the magic of Epsom salt if you've ever taken a hot bath with it to soothe sore muscles. Ericka shared with us that salt reduces inflammation and can draw out impurities in the skin.
Some people with Asthma and chronic lung problems, get relief after time spent in salt caves. The salt purifies the air. Breathing in the particles cleanses the sinuses and lungs, and reduces inflammation in the airways.
Not to mention, the relaxing nature of the room itself is a great stress reliever. A lot of people who enjoy salt caves, use it as a meditation space for mindfulness.  Leave your phone in the cubby outside the room and transport to a peaceful place.
Try It For Yourself
Moonbow Apothecary in collaboration with Black Lotus Yoga & Wellness is excited to announce the Grand Opening of the Himalayan Salt Cave Experience with a fun metaphysical event from 10AM-4PM on May 27th.  Located in The Thatch shopping center at 1724 Sweeney Street in Owensboro KY, the event will also have Live music, flash sales, giveaways, treats, tarot readings, and more!
Usually, sessions are 45 minutes, but this Saturday at the Grand Opening, they will be 15 minutes to allow as many people the chance to try it out as possible. Live music, treats from All Things Nice Vegan Bakery, tarot card readings by Cody of Spiritual Experiences, and the first 20 people in the door get a goody bag!
Come see why Moonbow has "the best vibes in town!"
Celebs Share Their Personal Paranormal Stories