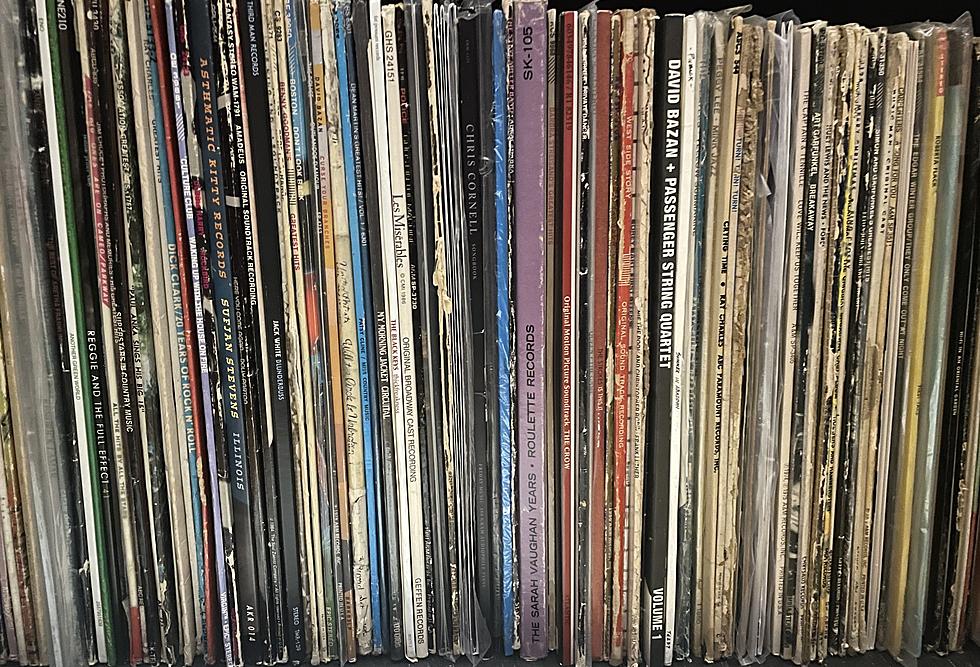 Kentucky Woman finds Mother's Rare Record at Estate Sale!
Mkat Maddox
A couple of weekends ago, I got a message from my friend with a picture of a stack of records.  Lo and behold, my precious mother's vinyl album right on top, among the Elton John and David Bowie.
My mom, Sharon Weber, has the voice of an angel. Think classically trained Karen Carpenter.  She taught music at Owensboro Middle School and the 5-6 Center for over 30 years.  Chances are, you have also enjoyed her singing at a local wedding, funeral, or community event singing The National Anthem. I was even lucky enough to sing with her and my dad, Jerry, in The Weber Family Trio performing Southern Gospel favorites around the tri-state growing up.
My grandparents, Katherine and Buddy Cravens, were members of Pleasant Grove Baptist Church where my mom and her siblings grew up, and Grandpa led the music there. So, it was only natural for the Cravens kids to follow suit. At the end of the service, organist Beverly Foster, and pianist, Ewing Rascoe, would play music as people mingled before lunch.
Mom was only 5-years-old at the time, but she would go sit next to Beverly or Ewing and sing along with whatever they were playing. She had learned to read by then, so she would follow along with the sheet music as Beverly taught her songs. 'Lead me to Some Soul Today' was the name of one chorus from an old hymnal she remembers singing often.  Soon after, she started singing regularly in the service.
Eventually, once she was older, people would bring her cassette tapes with lists of song requests for her to sing for them.  She had a little tape recorder and would make personalized mixed tapes!  Mom recalls a conversation she had with Wanda and Jimmy Kuegel one day after church, "Jimmy said 'why don't you make a record? If you want to, I will fund it for you.'"  She went home and did her research calling around to find the best place to go.
Boy, did she find it!  Happy Goodman Studio/Electric Arts Studio in Madisonville where the legendary, Steve Chandler, was the sound engineer at the time. The musicians (listed in the picture below) joined Mom for three days as they recorded the songs.  Then she went to  Martin Studio in Henderson for the fabulous cover photos.
Once the record was pressed and she had the copies, they sold like hotcakes. Mom also took them with her when she sang at various churches and set them up on her cute little merch table. Putting all of her proceeds into a savings account, once she had enough, she paid Mr. Kuegel back. Luckily, she still had some copies left which she packed away for me to discover in a box of old letters and newspaper clippings one day as a teenager. I love when people send me photos of them finding this album "in the wild." If you ever do, let me know!