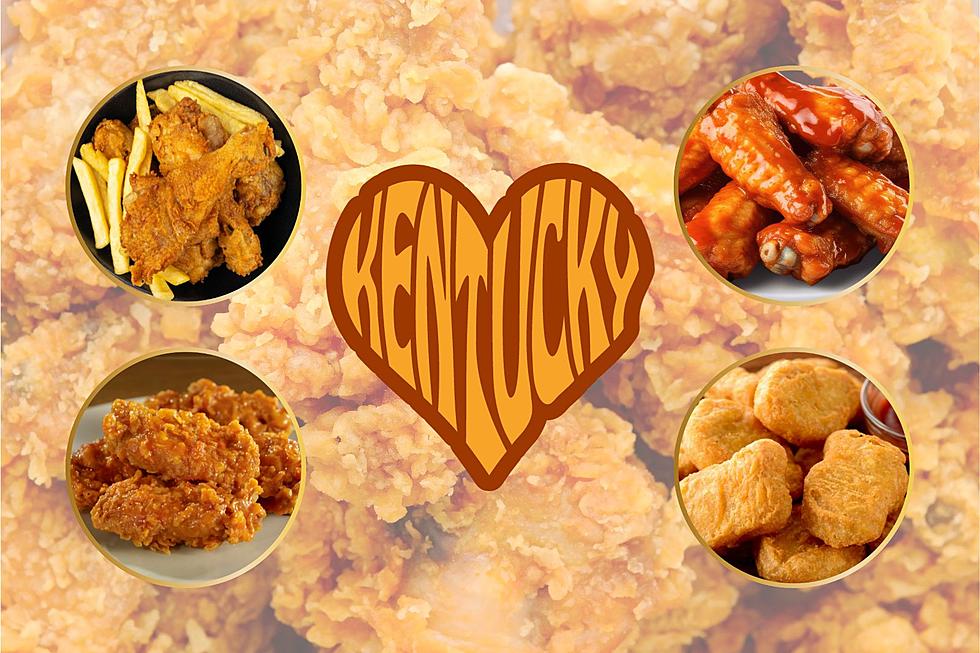 Well, What Do You Know? Kentucky's Favorite Chicken Isn't KFC
Canva
My love for chicken knows no bounds. I would have no problem making it the centerpiece of several consecutive meals. In fact, I've come close to doing it. The versatility, the adaptability. Bring me all the chicken you got.
In Kentucky, that's not hard to do. We love our chicken in the Commonwealth, and that stands to reason. There was a certain colonel who has long been a part of "Kentucky" being a household word worldwide.
Additionally, there's no telling how many folks in the Bluegrass State have their own special recipe for fried chicken. My mouth waters just thinking about it.
But hold the phone, everybody.
Kentucky's Favorite Chicken Is NOT at KFC
Despite the the storied history, the museum, Colonel Sanders, and any number of pieces of memorabilia, KFC actually is NOT Kentucky's favorite chicken. Somebody get my smellin' salts.
When Barstool Sports published a graphic showing the favorite fast food chains in each state, my eyes, naturally, went to Kentucky. And my two peepers were not deceiving me. Now, if the word "McDonald's" or "Wendy's" had appeared on the familiar shape of Kentucky, I wouldn't even be writing this story. But look what it is:
Chick Fil-A's Popularity By the Numbers
And unless I'm miscounting, Chick Fil-A is tied for the most with popular West Coast chain In-N-Out Burger. (Well, and Iowa, too.) It does look like the colonel's 11 herbs and spices are a big hit in Georgia, though. (Also, I didn't know Olive Garden was considered fast food.)
Do the math, and you'll see that Chick Fil-A outsells the next five on the list COMBINED. So, maybe its perch about the Barstool Sports list shouldn't come as a huge surprise.
A mild one, yes. I mean, Kentucky Fried Chicken is probably the only reason some people even SAY the word "Kentucky." Meanwhile, here IN Kentucky, folks are saying the words "Chick Fil-A" a lot more than they're saying "KFC".
Top 10 Best Chicken Tenders: Indiana, Kentucky and Illinois
You can call them chicken tenders, chicken strips, or chicken fingers. But don't confuse this chicken delicacy with nuggets.
Gallery Credit: Liberty
50 Most Popular Chain Restaurants in America
YouGov investigated the most popular dining brands in the country, and Stacker compiled the list to give readers context on the findings. Read on to look through America's vast and divergent variety of restaurants—maybe you'll even find a favorite or two.
Gallery Credit: Paul Feinstein