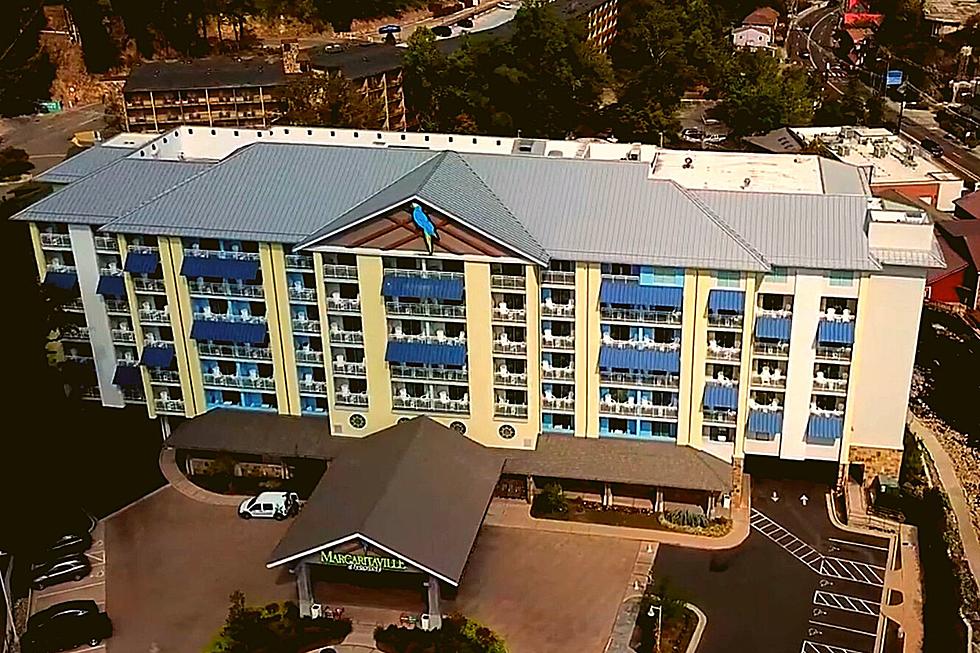 PARROTHEAD ALERT: Kentucky Is Getting a Margaritaville Resort
Margaritaville Resort Gatlinburg via Facebook
Is it a form of Parrothead blasphemy to say that "Margaritaville" is NOT my favorite Jimmy Buffett song? Is that okay? I've always been partial to "Pencil Thin Mustache" and "Come Monday." But they would make for lousy resort names, wouldn't they?
Margaritaville Resorts--They're Not Just for Oceans Anymore
Whether it tops my Buffett playlist or not, it IS the music icon's signature song and a VERY appropriate name for an enormous line of luxury resorts we all grew accustomed to seeing on or near oceans. But that was so long ago. The last time I checked, you can't even SEE an ocean in Gatlinburg TN, despite all those high mountaintops. And there's one there.
It must be nice to have hideaways like this all over the country, in Mexico, and the Bahamas. It's also a good thing that Jimmy and his team have spread the wealth. There are many Margaritaville Resorts that are inland--Nashville, Palm Springs, and Times Square in New York City leap to mind.
Margaritaville Resort--Coming Soon to Newport KY
Soon, we can add northern Kentucky to a growing list of Margaritaville locations, as it has been announced that Newport KY will soon be home to the newest member of the resort chain.
Obviously, this one is also nowhere near an ocean, but it WILL be very near the Newport Aquarium, so there's that.
What Is Newport on the Levee?
When the Margaritaville Resort opens, according to WLWT-Cincinnati, it will not just be in Newport, but AT Newport on the Levee, "a multi-level retail entertainment destination" with a beautiful view of downtown Cincinnati right across the Ohio River. Loaded up with restaurants, unique retail establishments, sports/entertainment venues, and a 20-screen movie theater, Newport on the Levee has been a popular hotspot since its opening in 2001.
Soon, Newport on the Levee will become even more popular than it ever has before. But how soon? Margaritaville Resort is scheduled for completion in 2026.
LOOK: Stunning, historic hotels from every state and the stories behind them
Stacker
curated this list of stunning, historic hotels from every state. To be considered for inclusion, the structure must be more than 50 years old. Many of the selected hotels are listed on the National Trust for Historic Preservation, and several are purported to be haunted.
PICTURES: See Inside Reba McEntire's Former Manor Home That's Now an Upscale Resort
Reba McEntire's former Nashville mansion is now turning into a 5-star resort. The 13,000-square-foot home on 83 acres in Lebanon, Tenn., features seven bedrooms, five full bathrooms, a chef's kitchen, home theater, wine room, eight-car garage, pool, guest house, barn and more.
The bedrooms have been decorated to pay tribute to McEntire, Patsy Cline, Willie Nelson, Garth Brooks, Dolly Parton, Loretta Lynn and Johnny Cash.
With recent additions over the last few years, the space is now set to become a resort and spa that's "the ideal setting for nationally recognized corporate events, retreats, charity galas, weddings, concerts and ticketed events."