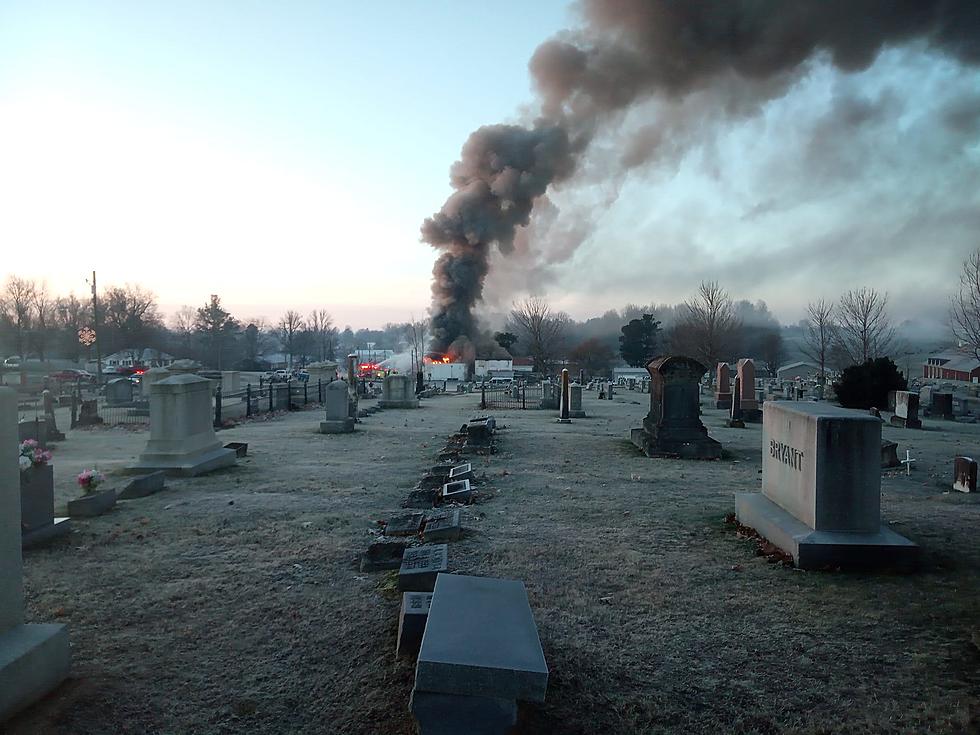 McLean County Meat Locker in Calhoun Destroyed in Fire
Eric Tomes/Facebook
We are following up on a story we heard about this morning. A fire has destroyed the McLean County Meat Locker in Calhoun as well as the apartment attached to the property.
Multiple fire departments from McLean County, Central City, and Daviess County answered the call a little past 5:30 a.m. this morning (Monday). A portion of Highway 81 was closed down. The attached apartment and all of the possessions within it were a total loss.
The facility was not only a butcher shop, but they also processed deer meat in season. There is no word of injuries resulting from the electrical fire.
9 Fun Things to Do in Santa Claus, Indiana
From shopping to horseback riding, to ziplining, or just relaxing outdoors with a glass of wine in your hand. There's more to enjoy in the town of Santa Claus, Indiana outside of a trip to Holiday World & Splashin' Safari.