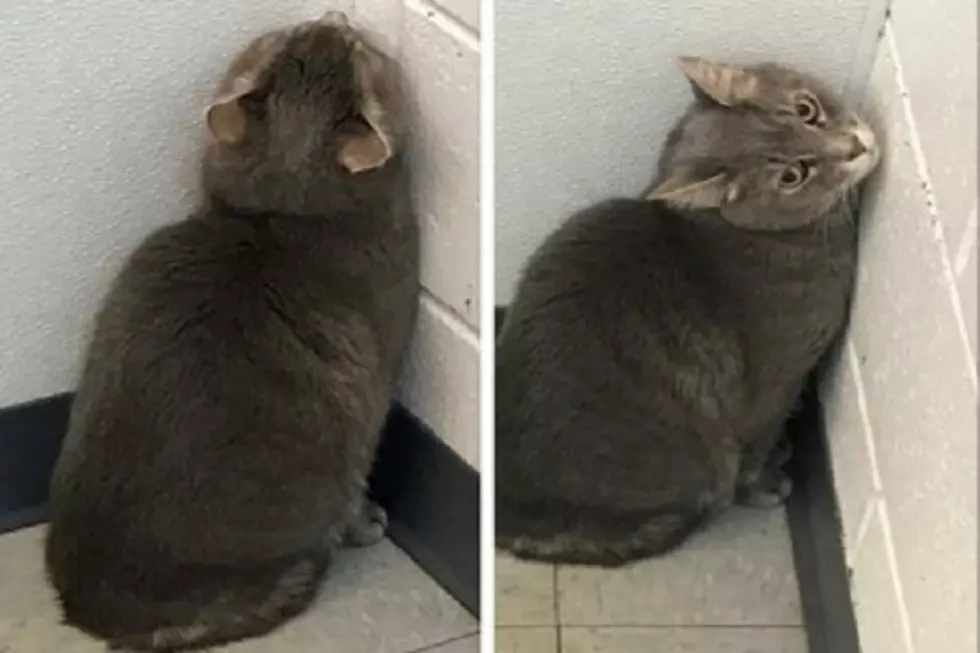 Meet Big Eyes from the Daviess County Animal Shelter Who Needs to be Rescued Urgently
Daviess County Animal Shelter via Facebook
Big Eyes is scared, alone and needs to be rescued from the Daviess County Animal Shelter immediately. Can you help save this beautiful baby?
Look into the scared, beautiful eyes of this sweet baby. Big Eyes is an 8 year-old tabby who came to the shelter after living a great life. You can see how scared and alone he feels from these pictures. He's not eating or drinking and isn't doing well at the Daviess County Animal Shelter. They're doing everything they can to make him feel okay, but he needs to be in a loving home with stability. He'd prefer a home with no other cats. He NEEDS and MUST be saved immediately.
Can you help? If so, call SCAC at (270) 685-8275 or email dcacanimals@yahoo.com.
Does this break your heart as much as it does mine? We are praying for you Big Eyes.
This picture speaks volumes to his plight.