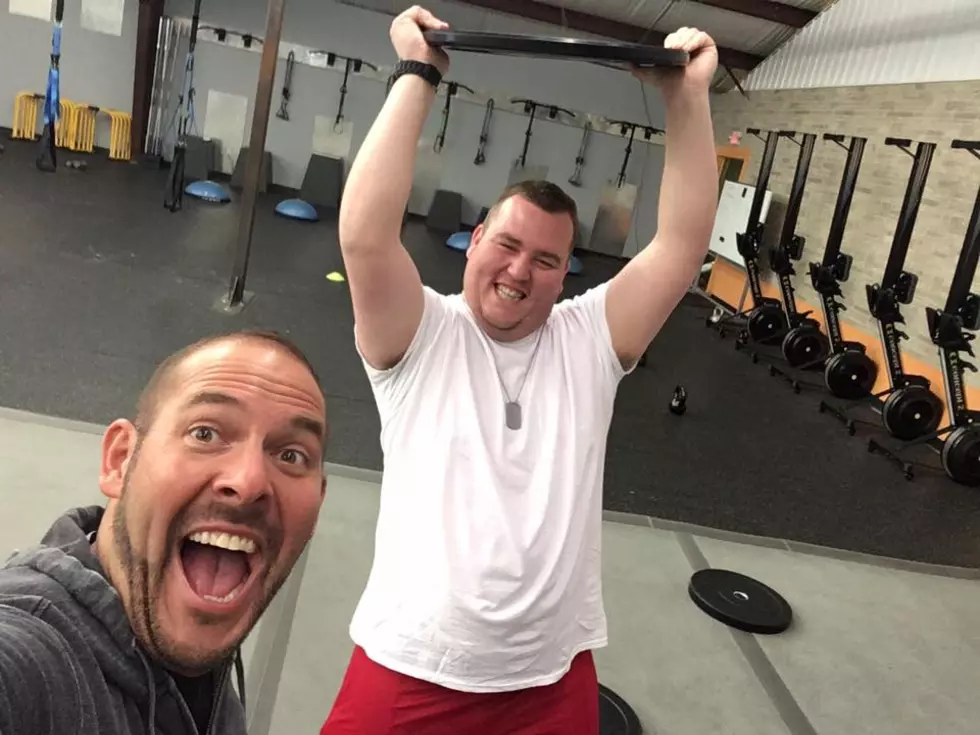 Meet Calvin Dennis from BKR Boot Camp's Team Chad
WBKR
Today I'm introducing you to Calvin Dennis, who is competing in BKR Boot Camp as a part of Team Chad.  Calvin has been tackling early morning sessions at Edge Body Boot Camp has set a pretty lofty weight loss goal for himself.
I have known Calvin for years.   He's a long-time WBKR listener and has been calling the morning show since back in the Moon and Chad days.  Calvin's 28-years-old and currently resides in McLean County.  While he's in Cougar country now, Calvin is still a hometown boy at heart and gives a big shout out to the Hancock County Hornets.
Calvin served in the U.S. Army and is now selling cars.  He's been married since 2013 and he and his wife Chasity have a beautiful 2-year-old daughter.  According to Calvin, "She is the reason I'm doing this."  Calvin says he wants to get in better shape so he can play with his daughter and not get tired and worn out so quickly.  In his words, "I wanna make sure I can stay around for her."
You've heard the command "Go big or go home" right?  Well, Calvin is going big in BKR Boot Camp.  He has set a pretty aggressive goal for himself.  He wants to lose 25 to 30 pounds during our six-week competition.  The members of Team Chad and I are right alongside him cheering him on!