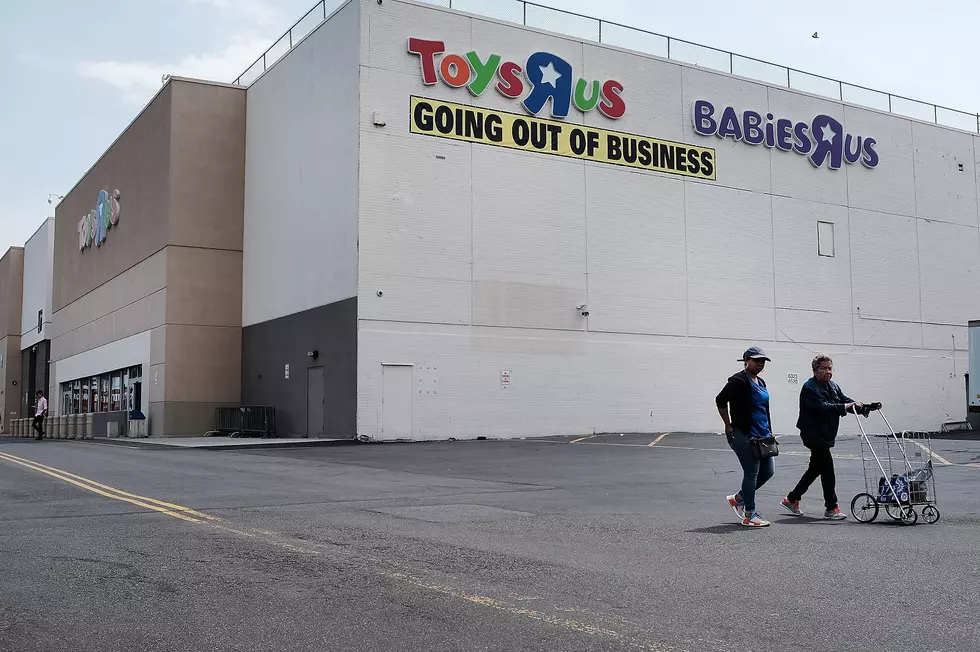 Million Dollar Toys R Us Purchase Leads to Huge Donation
Spencer Platt/Getty Images
That's just about all she wrote regarding Toys R Us, which announced a bankruptcy filing last September and will soon be gone, presumably forever.
Evansville's was the last one remaining in the tri-state. Owensboro's disappeared years ago, replaced by Best Buy.
Folks have been loading up on great deals and, I'm guessing, doing some very early Christmas shopping since no Toys R Us store will be anywhere when the holidays roll around.
Just under the proverbial wire, this anonymous customer purchased $1 million worth of toys to distribute to kids in need.
Seriously, the purchase was made ONE DAY before the Raleigh, NC location closed for good.
This person MUST have cleaned up...AND cleaned OUT the store.
In the times in which we live, I'll take good news like this ANY day of the week and twice on Sundays.