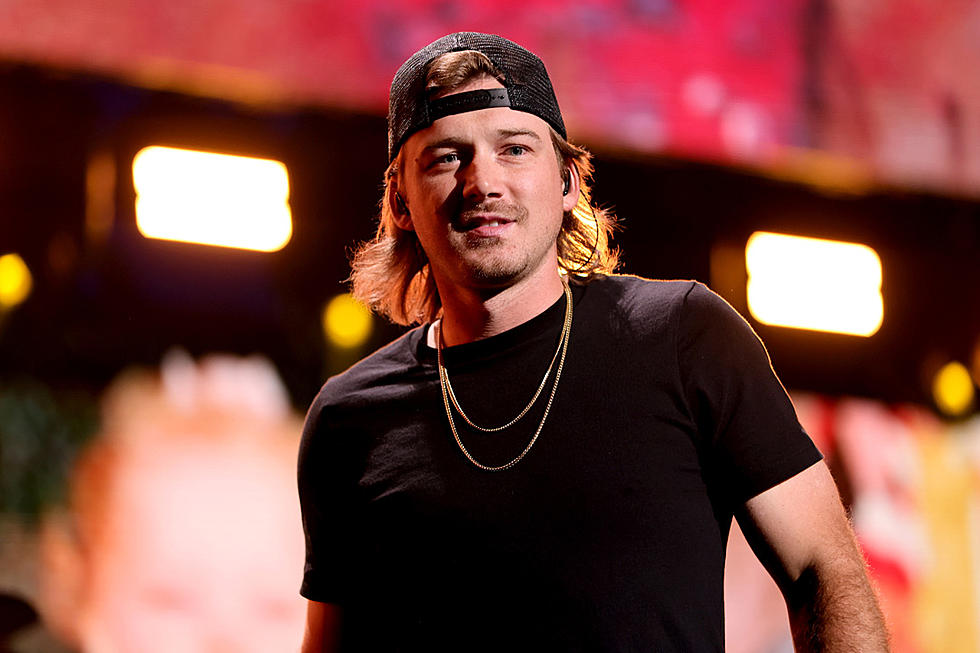 Morgan Wallen Cancels Mississippi Show, Minutes Ahead of Time: 'My Voice Is Shot'
Matt Winkelmeyer, Getty Images
Morgan Wallen fans in Oxford, Miss., walked away empty-handed on Sunday night (April 23), as the superstar canceled his One Night at a Time World Tour performance just minutes before he was scheduled to take the stage.
In a statement on his Instagram Stories, he apologized to his fans, explaining that he had lost his voice and was "unable to sing" despite hours of rest.
"After last night's show I started losing my voice so I spent the day resting up, talking to my doctor and working through my vocal exercises trying to get better," he writes. "I really thought I'd be able to take the stage and it kills me to deliver this so close to showtime, but my voice is shot and I am unable to sing."
He also stated that fans could get a refund for their tickets at the point of purchase, and concluded his message with an apology.
"I am so sorry, I promise you guys I tried everything I could," he says.
But some concertgoers were still outraged by the cancellation, which, according to one TikTok user, came at 9PM — after opening acts Hardy, Ernest and Nate Smith had already performed their sets.
"We drove 7 hours!!!!!" one fan writes, along with video footage of the announcement flashing across a big screen and panning to disappointed attendees as they began to make their way out of their seats.
"We want a healthy Morgan, but we don't want a refund! Reschedule this s--t! And we find out at 9PM!" the fan continues.
Another fan underscored the extra costs of attending a concert that aren't covered in a ticket refund. "Cool, but what about the dog sitter, babysitter, hotel, PTO and gas money we took for this? You knew this morning," they write on Twitter.
The canceled show is part of the U.S. leg of Wallen's One Night at a Time World Tour, which is scheduled to run into October. The set focuses on his One Thing at a Time album, which arrived in March.
See Inside Morgan Wallen's Recently Sold Nashville Home
Morgan Wallen
has sold his Nashville home for $835,000. The country singer sold his home for a $135,000 profit five months after being filmed on his driveway using the N-word. The 4-bedroom, 3-bathroom house is a two-story house near Nashville's 8th Ave. It's over 2,700 square feet. Redfin confirmed the house sold on July 8, 2021, less than one month after it was listed.
20 Best Morgan Wallen Songs — Hits Every Fan Should Know by Heart
You'll find largely singles in this Top 20 countdown of
Morgan Wallen
's best songs and biggest hits. But we've scattered in a few songs found deep within Wallen's two albums,
If I Know Me
and his record-breaking double album
Dangerous
.