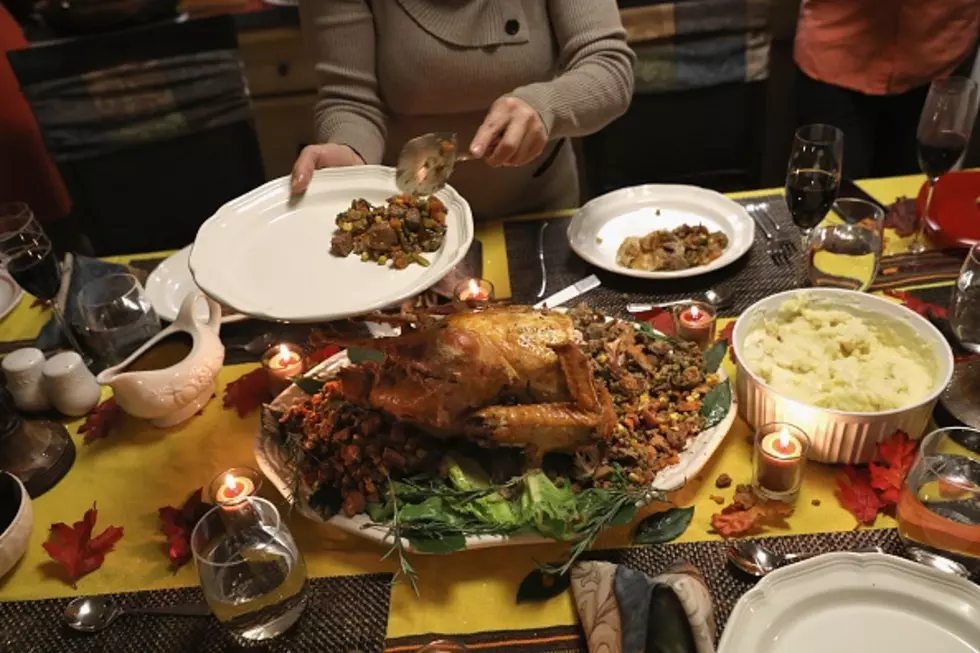 Nashville Kat's Crock-Pot Sausage Apple Cranberry Sourdough Stuffing [Recipe]
John Moore/Getty Images
Tuesday morning during her segment on our morning show, Nashville Kat mentioned that she has the best recipe for homemade stuffing ever!  So, I asked her to send it to me so I can share it with you all.  And, just in time for Thanksgiving, here it is!  Nashville Kat's Crock-Pot Sausage Apple Cranberry Sourdough Stuffing!
Crock-Pot Sausage Apple Cranberry Sourdough Stuffing
1 large loaf sourdough bread, cut into bite-sized cubes
1 cup dried cranberries, chopped
1 medium apple, cored and chopped
2 ½ teaspoons dried ground sage
2 ½ teaspoons dried leaf thyme
1 teaspoon ground black pepper
2 ¼ cups low sodium chicken stock, and maybe a bit more
Directions (direct from Nashville Kat):
The day before, cube the bread and leave out on counter overnight. The next day; cook sausage and when that is done, add 2 ½ cups of chicken broth, bring to a boil then pour over bread and toss gently. In that same pan, add salted and unsalted butter and after it melts add onions, apple, pecans and celery. Cook until vegetables are soft. Add sage, thyme and salt; mix well then add to bread mixture. Add eggs, cranberries and parsley and toss gently. If stuffing needs more broth, add ¼ cup at a time until moist, but not soaked. Pour into crock-pot; cook on high for 3 hours then on low for one hour.
By the way, you can catch Nashville Kat each weekday morning at 7:40 with Angel and me here on WBKR and the WBKR app.