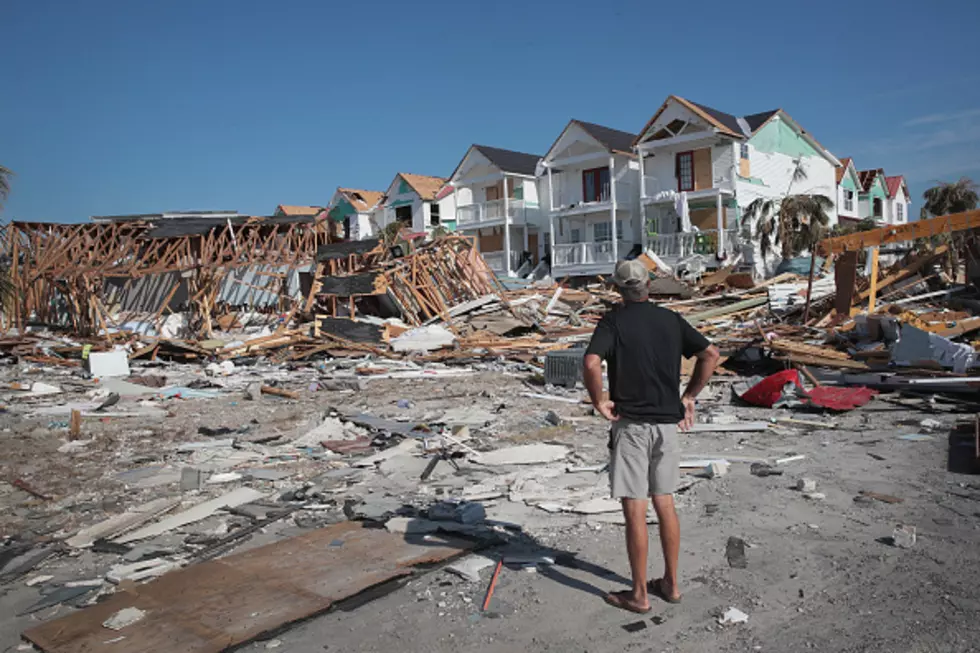 Neighbors in Need: The Hurricane Michael Mediathon Wednesday
Scott Olson/Getty Images
Here at WBKR, we are teaming up with the American Red Cross and media outlets here in the tristate for a special fundraising event.  It's called Neighbors in Need: Hurricane Michael.  And, tomorrow (Wednesday, October 24th) we'll be asking you to make donations to assist with hurricane recovery in Panama City Beach, Florida.
Beginning at 6:00 a.m. Wednesday morning, we'll broadcast live from the Red Cross headquarters on the corner of Stockwell Road and the Lloyd Expressway asking you to join the relief effort by making a monetary donation to the victims of Hurricane Michael.
Monetary donations are being accepted online now. In fact, you can make yours by CLICKING HERE!
Tomorrow, you can call 812-471-7200 during the mediathon or stop by the Red Cross office on Stockwell and make a donation in person.