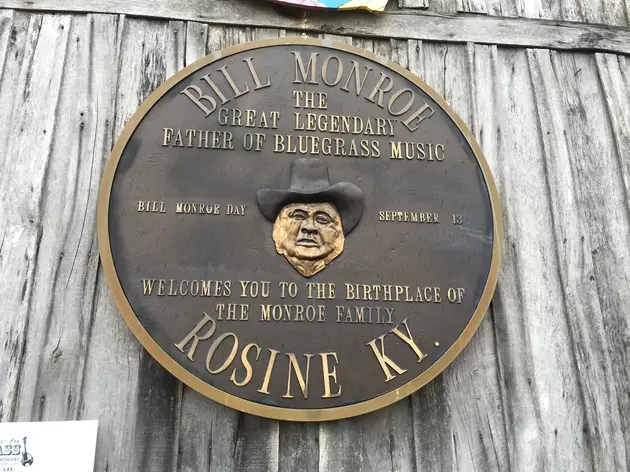 New York Times Selects Rosine, Kentucky As One Of The 52 Places To Go In 2016
Grant
This is quite an honor. The New York Times has put out a list of the "52 Places to Go in 2016" and coming in at number 42? Rosine, Kentucky, the birthplace of Bill Monroe and the birthplace of Bluegrass.
I've been going to Rosine all my life, because my aunt and her family live not even an eighth of a mile from what is considered the main town. It may be small, the population barely cracks 100, but it's become one the premiere destinations for Bluegrass fans all over the world. Jerusalem Ridge, where Monroe's childhood home resides, is step back in time when things were much simpler. Monroe's final resting place is in the Rosine Cemetery.
The Rosine Barn Jamboree runs weekly from mid-March to mid-September, right in the heart of town. I've only been a few times, but when Friday night rolls around, finding a parking space is a chore. In other words, you can't stir 'em with a stick.
Notable places Rosine outranked? St. Louis and Sydney, Australia; that's pretty cool.