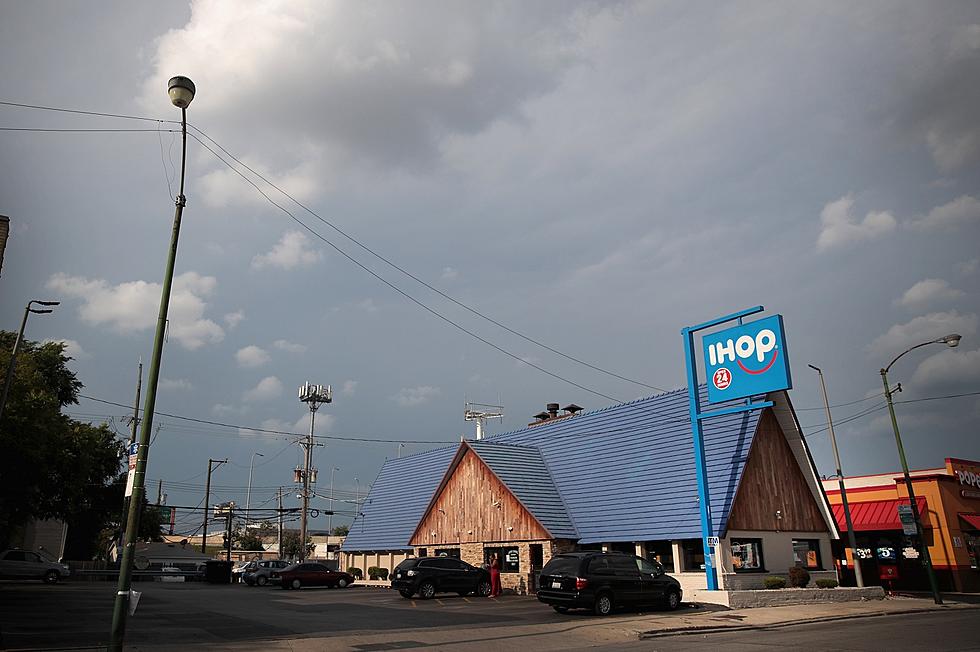 No Thanks, IHOP, I Don't Want Beer with My Pancakes, But YOU Might
Scott Olson/Getty Images
Whenever I'm on the bypass and I drive by the IHOP, I kind of mentally separate myself from what I believe is a subject of "groupthink" about the popular chain.
And that is that there is nothing healthy to eat there. I happen to know that isn't true. For one thing, it's 2021, and almost EVERY restaurant--from fast food to fast-casual to high-end--has healthy offerings on their menus. For another, I've been to IHOP and, well, I just know. And there are actually PLENTY of items for the health-conscious among us.
And since we've been eating healthier out at our place--and it's working--I'm more conscious of it than ever before. For example, I've had to cut out red meat altogether after a recent steak I ate (and it was AMAZING) set off a gout inflammation in my right ankle that hurt as bad as any flare-up I've EVER had. No, I don't have them on a regular basis; I know what I can and cannot get away with. So I shouldn't have had that steak, as good and as lean (only 330 calories) as it was.
And, nope, THIS didn't help, either:
So I'm more aware of what I'm ordering now. MUCH more aware. And if I happened to find myself at IHOP, I'd have good selections from which to choose to maintain my weight loss efforts.
But, IHOP, I will NOT be ordering beer with my pancakes, even if you ARE putting it on the menu and even if I do enjoy one from time to time. Beer and pancakes? Uh, no.
Naturally, you could order OTHER items to go with your brewsky, but you've seen the commercials. It's those elaborate dessert-like pancake mountains that get people in the door.
To be fair, it may not even be an issue in Owensboro, or even in the tri-state, as it's being reported that just SOME locations will be adding beer to the menu.
And it's not just beer. Wine will also be available at the IHOPs that choose to go this route.
Naturally, I'm kidding with the iconic restaurant chain. I can't think of a soul who would order beer with pancakes. At least no one I know.
As for wine? Well...if there's a nice dessert wine, maybe.
Honestly, after Cracker Barrel threw beer on the menu, I could see more and more chains doing the same thing.
By the way, IHOP has no plans to introduce hard liquor to the menu, lest it become the pancake house "where everybody knows your name."
50 Most Popular Chain Restaurants in America
YouGov investigated the most popular dining brands in the country, and Stacker compiled the list to give readers context on the findings. Read on to look through America's vast and divergent variety of restaurants—maybe you'll even find a favorite or two.
CHECK IT OUT: See the 100 most popular brands in America