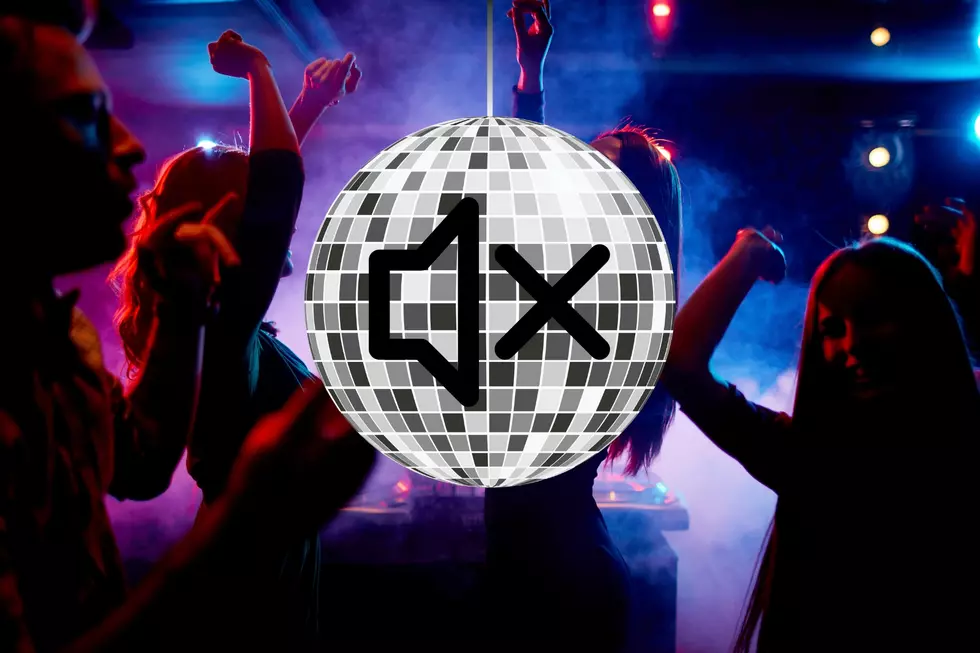 One Kentucky Business Lets You Host a Silent Disco
Canva
Imagine going to a party where the only music is played in your headphones.
A Party, but Silent?
Have you ever heard of the latest party trend, that is silent raves or silent discos?  Well, they're a growing trend, and now you can host your own silent disco in Louisville.  So what is a silent disco?  Well, it's a party with a DJ, but with one exception, instead of your typical, loud dancing music, everyone wears headphones and the music is played in the headphones.   Sometimes the headphones have lights on them to add to the ambiance.
According to an article from Medium.com silent discos began by festivals who wanted to observe noise curfews, but still, keep the party going.
 the general consensus is that it began gaining popularity through music festivals, like Glastonbury and Bonnaroo.

Festival organizers wanted the party to continue while being able to observe the noise curfew, so those living nearby could still get some sleep (and not put in complaints that would prevent future festivals). So they devised a 'silent party' where free headphones would be issued at the door and the DJ would play their music on a closed radio frequency being played on those headphones.
Silent Discos in Kentucky
If you have ever wanted to attend a silent party, there is a company in Louisville that rents the equipment for them! Louisville Silent Disco has been making the rounds on Facebook because of the many events they're a part of. I've seen everything from 21+ silent discos to family-friendly silent discos.  In fact, a family-friendly silent disco will be held in Louisville on February 26th, you can find all of the info here.
Louisville Silent Disco actually started because the owners once thought a silent disco was as absurd as it sounds, that is until he attended one.
In 2011 I attended Bonnaroo where I encountered my first silent disco.  I first laughed watching people dance and sing along to music I could not hear, but after a short wait in line I was one of those people.  And I am not about to make this out to be some holy experience. It's just headphones and music.  But the experience of being part of a group dancing and singing together, seemingly participating in the same inside joke, was unique. It was an unexpected highlight for me, and I looked forward to the Bonnaroo Silent Disco every year I returned
If you want to host your own silent disco, or maybe you want to have your own silent wedding reception, check out all they offer, here.
Henderson Kentucky Oddities Shop: Corkscrew Curiosities Sells Things That Will Make Your Mother Uncomfortable
Corkscrew Curiosities, located in Henderson, Kentucky sells all of the weird things from the nostalgic to the macabre.