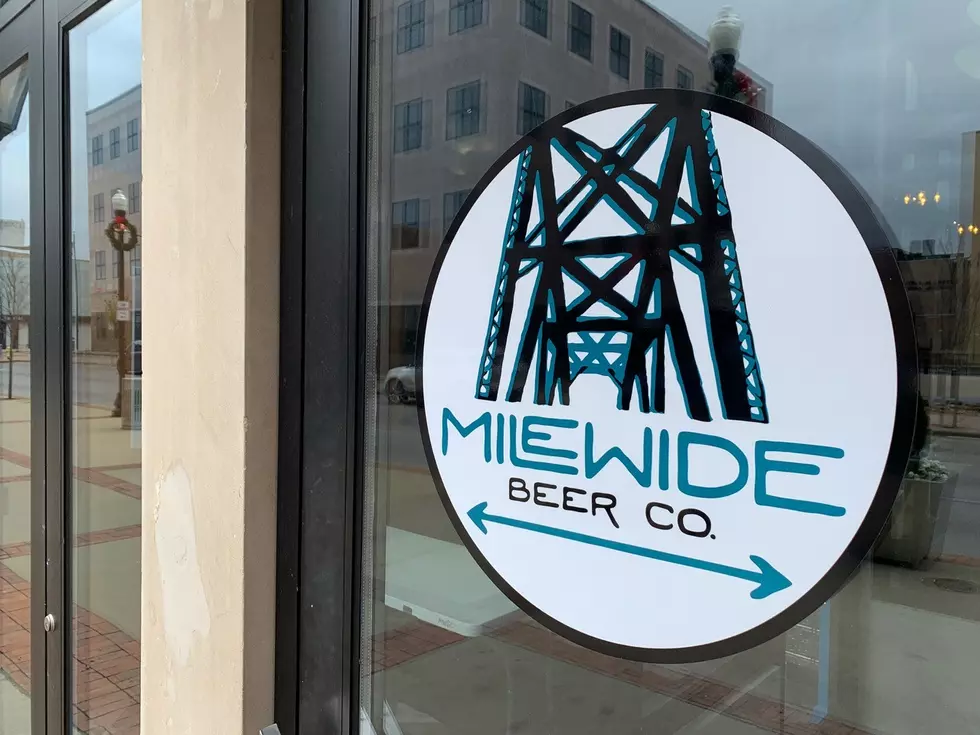 Owensboro Beer News, Taproom Set to Open Downtown
Mile Wide Beer Co.
Louisville-based Mile Wide Beer Company is Owensboro's newest brewery and officially opens its doors on Friday. Let's take a look inside and get ready for the official grand opening celebration.
On Friday the Mile Wide Beer Company, located at 119 E. 2nd St., will kick-off the Grand Opening celebration with a ribbon cutting ceremony at 2:00pm. They'll open in the former CYO Brewery to bring us innovative beers and much more.
I've been partying at this location in downtown Owensboro for years. We love seeing live music and trying out new beers with friends. It's such a great atmosphere and it was heartbreaking when CYO closed their doors. But, this is welcome news. The celebration will be on Friday, November 13th 2020 from 2 PM – 11 PM.
Scott Shreffler, co-founder of MWBC, says they're excited to finally be opening. "After almost a year of planning and waiting, we couldn't be more excited to open our doors and join the vibrant restaurant & bar scene of downtown Owensboro."
The brewpub will feature over 16 taps of Mile Wide beer on opening day.
Available styles will include:
- Brabble Blonde Ale – A light, easy drinking beer
- Mando - A Star Wars inspired, Galaxy hopped Northeast-style IPA
- Barrel Aged Imperial Uncle Disheveled - A 10% ABV Imperial Stout aged in Four Roses Bourbon Barrels for a year, and then blended with cold pressed Southern Pecan coffee from Louisville's Highland Coffee Company.
The new Owensboro Taproom also brings to-go options in 4 packs of 16oz cans. Food will be available for delivery from local downtown restaurants as well.
Mile Wide Beer Company Celebrates Grand Opening
Enter your number to get our free mobile app