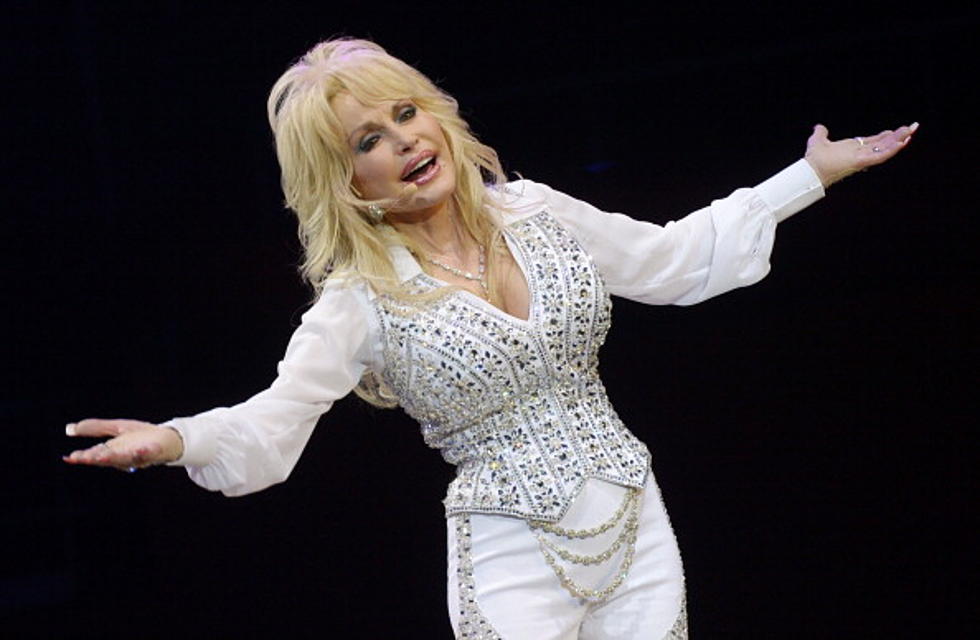 Owensboro, KY Singer Featured in Beautiful Dolly Parton Tribute Video
Rick Diamond/Getty Images
It seems Dolly Parton is perpetually in the news. Just a couple of weeks ago, she was gifted $100 million dollars by Jeff Bezos. The Amazon founder basically told her to allocate the money to her favorite charities and causes. If you're familiar with Dolly Parton's selfless philanthropy, you know she'll do just that.
Then, the country music icon was inducted into the Rock and Roll Hall of Fame.
Dolly has fans all around the world and one of her biggest fans is from right here in Owensboro, Kentucky.  Natasha Neely Henry, who grew up in the spotlight at Goldie's Best Little Opryhouse downtown, now lives in Nashville, where she makes her living performing on the General Jackson Showboat, singing lead and harmony in a popular event band and, on occasion, impersonating Dolly Parton. In fact, by some, she's hailed as "Nashville's favorite Dolly tribute performer".
Here's a fun "Dolly" selfie Natasha snapped backstage at The Grand Ole Opry on CMA Music Fest night.
Natasha recently had the honor of singing "Songbird", a brand new Dolly Parton tribute song by Buffie Gaiche Baril. Buffie says she was "inspired" to write a song about Dolly and Natasha was the first choice to sing it.
See, Natasha and her Buffie's husband, Chuck, have something in common. They are both celebrity impersonators.  While Natasha impersonates the Queen, Chuck impersonates the King!
Chuck is also a booking agent and, according to Buffie, has hired Natasha for hundreds of events as a Dolly impersonator.
It's this professional relationship and friendship that made Natasha the natural choice to sing "Songbird."
Buffie says, "She is a beautiful person inside out. Like Dolly, she has the voice of an angel."
"Songbird" was produced in Franklin at Dark Horse Studios with Kent Wells, Dolly's longtime producer.
Dark Horse Studios, by the way, has a legendary past. Dolly has recorded there, of course.  So has Taylor Swift (her debut album), Tim McGraw, Faith Hill, Alan Jackson, Wynonna, Amy Grant and more. Natasha's now on that long list as well.
Here's the video for the song!
Response to the song has been very positive. The mere thought of Dolly Parton makes people smile and the song celebrates her magnetic and "charming" spirit.
After hearing the song, Lenita Wilson Powers (a devoted Dolly fan) said, "A beautiful song about a beautiful lady."
Lisa Judd said, "Fabulous lyrics."
And those lyrics are sung, expertly, by Natasha, who brings Dolly to life in her own way multiple times a year in Nashville and beyond.
If you'd like to book Natasha for events, you can do so by contacting The Nashville Booking Agency at 615-881-4145.
The Best Country Singer From Every State
Some states, like Oklahoma and Texas, are loaded with famous country singers. Others, like Nevada and Maine, are still looking for a real breakthrough artist. See the best and most successful country music artist from all 50 states, starting with
Hank Williams
and Alabama.