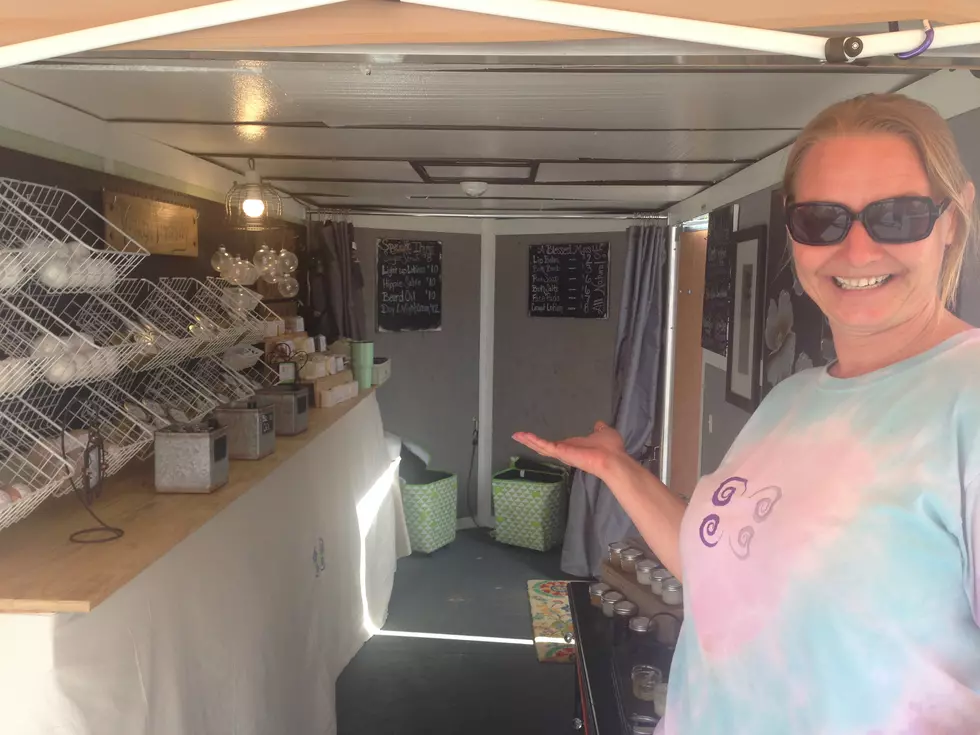 Owensboro Woman's Business is Truly A Blessed Mess [Photos]
WBKR
Heidi McCain and I have been friends for years.  In fact, I have known her since high school (maybe before then), we played coed softball together for a decade and I absolutely adore her.  And one reason why . . . she's a mess!  LOL!  And her new business enterprise is perfectly named.  Heidi is the proud owner and founder of A Blessed Mess, an Owensboro-based company that sells amazing all-natural beauty products.  Recently, at the Owensboro Regional Farmer's Market, Heidi gave me a tour of her traveling sales trailer and her full product line!  LOOK!
If you visit the A Blessed Mess Facebook page, you will quickly see the company's claim to fame and Heidi's commitment to her customers.  She never uses "synthetic colors, dyes or fragrance." She "just makes clean sense" and does it the form of all-natural soaps and skin care products.
A Blessed Mess prides itself in the fact that Heidi uses only organic and natural materials along with essential oils that she hand blends herself.
In addition to making homemade soaps, Heidi has expanded her line to include lotions, salves, sprays, lip glosses, bath salts and more.  And her price points, as you can see below, are reasonable, competitive and incredible popular among her customers!
If you'd like to see the full product line that Heidi offers, check out her official website by CLICKING HERE! You'll find complete product descriptions, ingredients, prices and more.
Here's a quick tour of Heidi's new travel trailer from Heidi herself . . .
Be sure to keep an eye out for A Blessed Mess at events like the Owensboro Regional Farmer's Market, Friday After Five and more!  And you can find Heidi's products in the following retail locations: Clark's Health & Nutrition, The Artist Tribe, Oak & Olive Boutique, Hillview Farm Market, Bella Vita Salon, and Laws of Attraction.  And Heidi has announced plans to expand into surrounding cities like Evansville, Henderson and Madisonville.