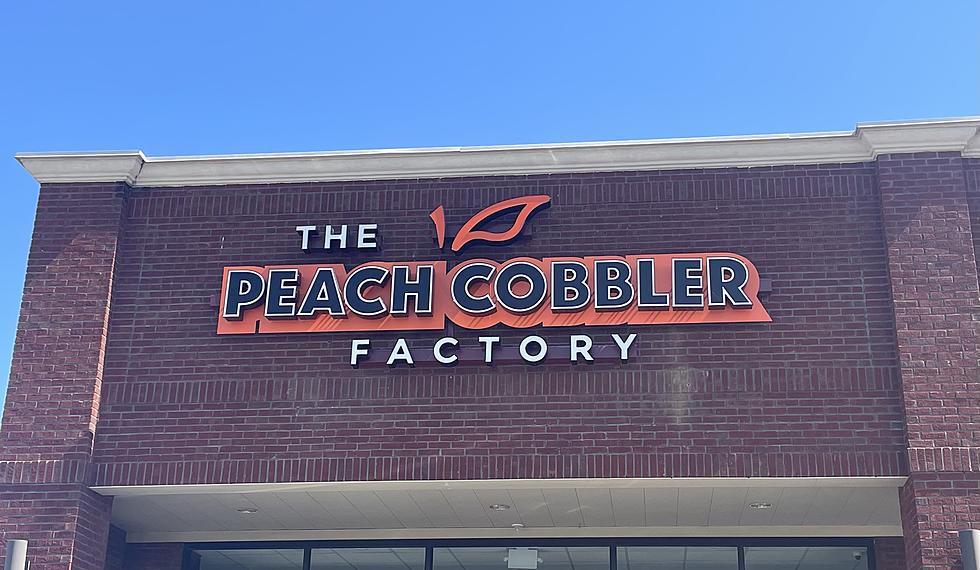 Fun Photos Inside New Owensboro Restaurant Will Have you Feeling 'Peachy' Keen
If you're like me, you have been counting down the days for the opening of Owensboro's newest sweet treat restaurant! And tomorrow is the big day!
I have been harassing them for a few days now to get a sneak peek of their amazing menu which we have all seen on social media.  They graciously invited us to see for ourselves what we have been drooling in anticipation about.
Even though their name features peach cobbler, they have a wide variety of cobbler flavors as well as other desserts and drinks you will LOVE! If you are trying The Peach Cobbler Factory for the first time, I recommend starting out with their 'dessert flight.' Choose any four cobblers or puddings and discover your favorite.
We got to try their famous banana pudding today and it did NOT disappoint! The regular and Oreo flavors were delicious.  Did you know that it takes ten boxes of vanilla wafers to make one batch of pudding?
Owensboro's location will be the 40th location nationwide and the only one with a drive thru! They'll also be adding a patio for outdoor seating.
A great treat-yourself spot, but if you want to share the love, ask them about their catering and party packs! Great for birthdays, summer cookouts, or even weddings. Cobbler bar anyone?
The Peach Cobbler Factory is located at 3245 Mount Moriah Avenue Suite 1 over off of Highway 54 and Fairview Drive, so check them out starting tomorrow! They will have some fun activities for the kids including making Derby hats and face painting.
Here are some more special behind-the-scenes shots! Starting with this DELICIOUS looking strawberry cobbler. It smelled AMAZING in there!
Making our banana pudding!
Give us ALL the toppings.
The moment of truth as Leah, baker extraordinaire, takes the cobblers out of the oven.
Their hours are Sunday-Thursday 11AM-9PM and Friday-Saturday 11:00AM-10:00PM.  I bet most of you already know exactly what you're gonna order!
Owensboro Restaurants We Miss the Most
These restaurants are no longer in Owensboro and we them BACK!