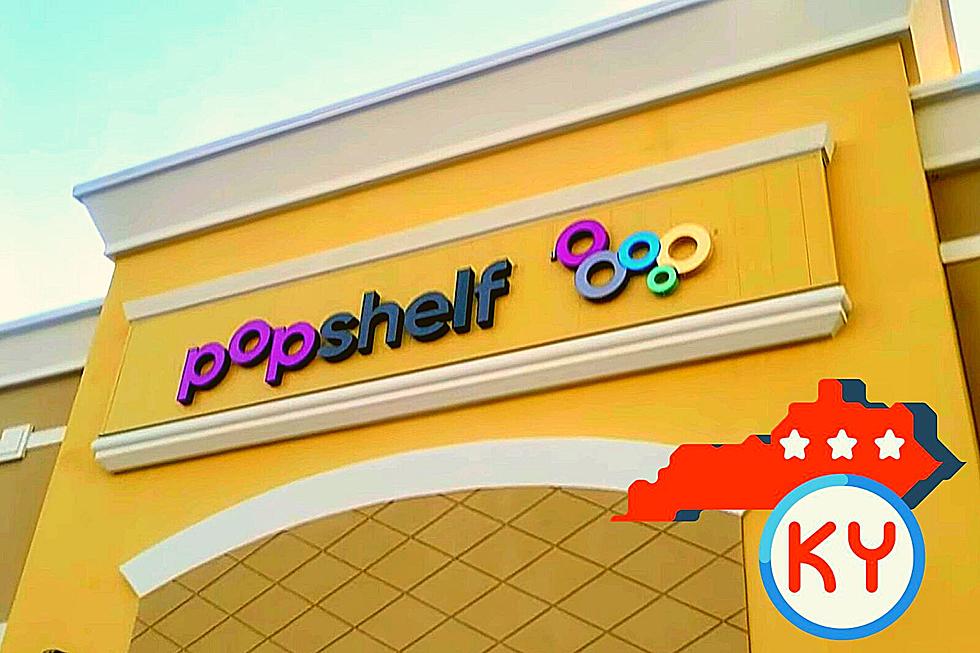 More Dollar General-Owned Popshelf Stores Moving Into Kentucky
A Blessed Home with Kimberly Davis via YouTube; Canva
The first time I ever encountered a DG Market--an expanded Dollar General Store with a full grocery store that takes up half the space--I had to go take a look around. And then I wondered where these had been all my life.
DG Markets -- Like Dollar General Stores, Only Much Bigger
This one was located in Russellville, and I've been to another one, too, but I can't remember where off the top of my head. Sure, regular Dollar General Stores have grocery aisles, but not as many as DG Markets have.
So now, while I await the arrival of more DG Markets, the DG brand Popshelf--actually, pOpshelf (that will be hard to type as I continue this)--has begun making inroads into Kentucky.
DG Markets Add new Dollar General Brand Popshelf
As a matter of fact, pOpshelf had already become a part of Russellville's DG Market when we visited.
What to Expect From a Popshelf Store
The pOpshelf brand covers a wide range of items. The categories include home, kitchen, beauty & body, party & occasion, arts & crafts, health & wellness, household, office & school supplies, electronics, toys, market, and pets. So yes, they have it all covered. The chain also offers something called a reward box.
The mission of pOpshelf is to offer consumers high-end items for five dollars or less, and the stores have rolling out right and left. There are more pOpshelf locations in Tennessee, for example, than you can shake a stick at. Of course, Dollar General is based in Nashville.
Where to Find Popshelf Stores in Kentucky
Other pOpshelf locations in Kentucky include Elizabethtown, Winchester, and Frankfort. But the website doesn't list the Russellville store or the one in Franklin (that's the one I couldn't think of earlier). It could be that pOpshelf stores are "popping" up so frequently that they haven't gotten around to it. There's another one coming to Bowling Green near Home Depot at Gary Farms Boulevard and Westpark Drive. And the first Kentucky store just opened in January. That's the one in Winchester.
The pOpshelf franchise is expanding quickly, just as its parent company does. It's clear there's money to be made in saving people money. It should then come as no surprise that the Dollar General corporation is leading that charge.
A List of 15 Big Retail Chains That Will Close Stores in '23
While consumers move more and more to online shopping, just like my wife, the landscape of stores is changing too.
Investing.com
put out a list of major retailers that are cutting many of their traditional stores loose and taking on a smaller footprint.
LOOK: Here are 50 of your favorite retail chains that no longer exist
Are you ready to see the top 50 major retailers that no longer exist? Keep reading to see if your favorites made
the list
.