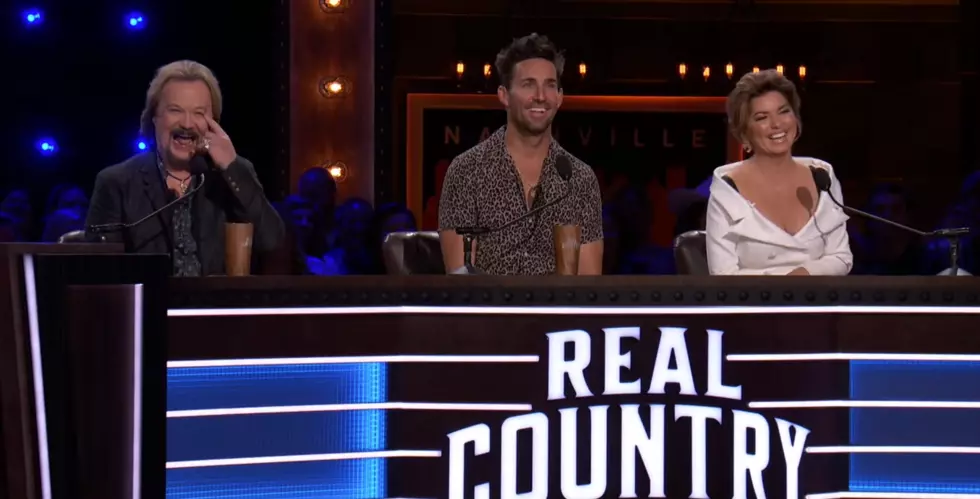 'Real Country' Singing Competition Premieres November 13th [VIDEO]
USA Network via YouTube
Back in May, I told you about a new singing competition that was going to be strictly for country artists. Real Country on the USA Network premieres next week. 
The judging panel will consist of Shania Twain, Jake Owen, and Travis Tritt. Twain is also one of the producers.
The concept is a little different from the shows we all know and love. Each judge will pick an artist each week to perform in a showcase, each judge has seven contestants, so 21 in all; there are eight episodes. The winner from each showcase will compete in a grand finale.
Here's your first look at Real Country:
You can see contestant bios HERE. Each week's winner will receive $10,000 and a chance to perform at the Stagecoach Country Music Festival.
The grand finale winner will receive $100,000 and the very highly coveted chance to perform at the Grand Ole Opry.
Real Country debuts Tuesday, November 13th at 9:00 p.m. local time.