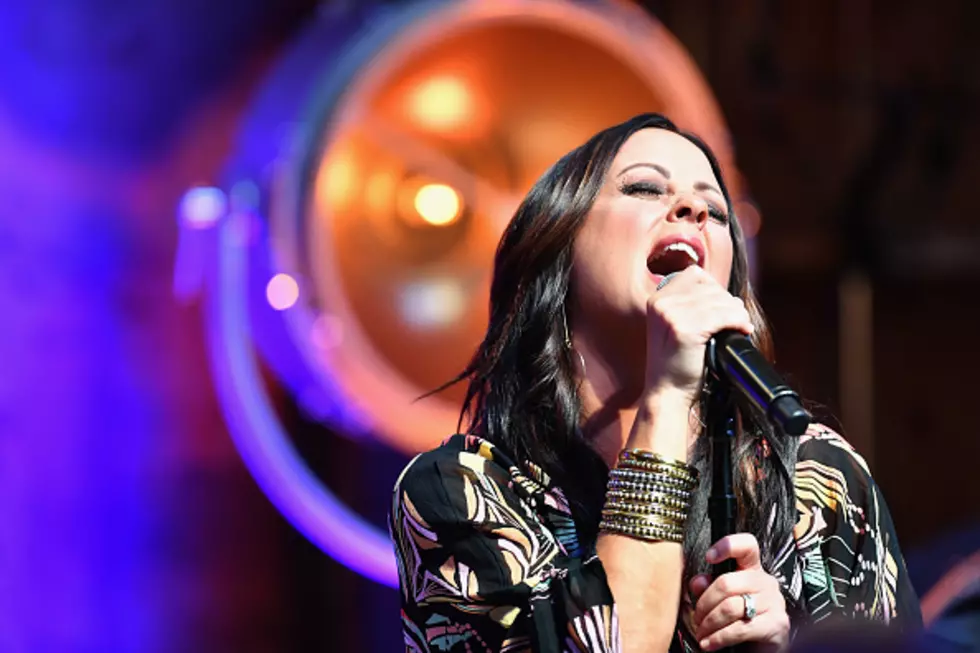 Remember When Sara Evans Made a Surprise Appearance in Owensboro, KY?
Jason Davis/Getty Images for HGTV
We're about a month away from Sara Evans's concert at the Ascend Amphitheatre in Nashville.  That show, which is set for Tuesday, August 23rd, is bringing back some really fun memories of a Sara Evans concert here in Kentucky and a very special surprise appearance she made before it.
I can't even believe this has been over eight years ago.  But it was January of 2014 that Sara Evans made a surprise appearance at WBKR's annual St. Jude fundraising concert, Denim & Diamonds.  Here's how it happened.
Jaclyn Graves (WBKR's former midday personality and avid St. Jude hero) and I were in Memphis a few weeks earlier for the St. Jude Country Cares seminar.  Sara Evans happened to be there too.  And, she just happened to be coming to Owensboro for the huge grand opening of the brand new Owensboro Convention Center.  That gala was set for Friday, January 31st and Sara was the headliner.
Jaclyn and I ran into Sara during the St. Jude conference and we got this wild and crazy idea. See, our event, Denim & Diamonds, was the exact same night as Sara's big concert at the Owensboro Convention Center.  Denim & Diamonds was held at Theatre Workhop's Empress Theatre, which is just a few blocks away.  So, we cooked up a plan for Sara to make a surprise appearance at our event before she took the stage for the grand opening concert.
Well, guess what?  She agreed to it!  And only a handful of people knew it was going to happen.
Jaclyn and I knew, of course.  And so did WBKR's Barb Birgy, who was in charge of driving a station vehicle to Sara's tour bus behind the Owensboro Convention Center, secretly picking her up, then bringing her to the backstage entrance at T.W.O. without anyone seeing. Literally, no one else knew this was happening and the audience lost their minds when we made the announcement.
The timing couldn't have been more perfect.  Barb showed up with Sara just moments before intermission was ending.  Needless to say, Act Two started with a huge surprise!
Here's how it played out!
WBKR has hosted ten Denim & Diamonds concerts and there have been a lot of highlights. However, to date, that moment remains the best in the history of the event.  Heck, it's one of the coolest moments in Theatre Workshop's history too. They had no idea that a country music superstar was going to take their stage that night.
WBKR hasn't hosted a Denim & Diamonds concert since the onset of the COVID-19 pandemic. It may or may not come back, but one thing's for sure. We always have memories like this and we'll always have Sara Evans.
26 Performers Who Appeared at Owensboro's Executive Inn Showroom Lounge
There's rarely a conversation I have about the Executive Inn that doesn't lead to someone (myself included) wishing it was still here. So many big names and FUTURE big names performed on that Showroom Lounge stage.