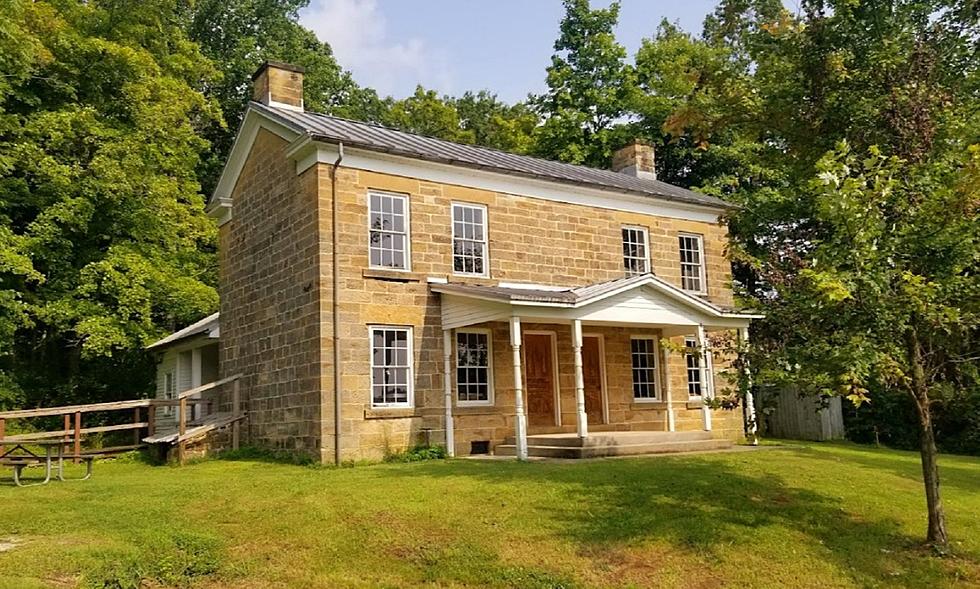 A Cool Point of Historic Interest Hidden Away in Southern Indiana [IMAGES]
Dave Spencer/Townsquare Media
Yeah, I know...gas prices are too high for a nice, relaxing, and therapeutic drive through the countryside. WRONG. Not for that, they're not.
I can thank my dad for a love of hitting the backroads that can, at times, be overwhelming. Sometimes we just have to get out and go. And recently, southern Indiana was far too tempting to pass up.
THE RICKENBAUGH HOUSE IN PERRY COUNTY
Let's start with the Rickenbaugh House on Celina Lake just off of Indiana State Road 37 north of Tell City in Perry County. I had never heard of nor seen this place before.
Located in the Hoosier National Forest, the Rickenbaugh House was built in 1874 by Jacob Rickenbaugh, a tanner who specifically chose the area because of its abundance of white oak and chestnut trees. The bark from those trees was vital for the tanning process, as were the springs and other nearby water sources. And they all served Rickenbaugh well; his business soon exploded with orders coming in from as far away as Chicago and central Pennsylvania.
THE HISTORY OF THE RICKENBAUGH HOUSE
Interestingly, the same masons who constructed Rickenbaugh's home also built the old stone church in Leopold and the the second church at the Abbey at St. Meinrad.
Although there's a sign inside that welcomes tourists free of charge, it was not open the day we visited. But we did get some good looks into the house.
By the way--and I've never heard of anything like this--in addition to this being the Rickenbaugh place of residence, the home also served as the post office for a small town called Winding Branch.
RICKENBAUGH HOUSE TOURS ARE FREE OF CHARGE
As we were looking around the house, we noticed this very Blair-Witch-y doll hanging on the inside of one of the window's. I'm assuming it's for good luck; I couldn't really find anything about it online.
As for Celina Lake, it was not there when Rickenbaugh and his family were living in this home.
It's a man-made lake and was constructed in 1968, which makes this location perfect for a picnic...IF you don't mind "dining" next to the Rickenbaugh family plot.
And honestly, the adjoining amphitheatre is a PERFECT setup for that picnic. Obviously it wasn't there in 1874, but it is put to use these days as a venue for interpretive programs that accompany tours of the house.
Looking for an interesting place to visit on a soothing drive in the country? The weather's getting warmer by the day, and southern Indiana has a lot to offer your "day trip gene."
18 of the Best Wineries Around Southern Indiana
This Indiana Home Looks Like a 1960s Time Capsule