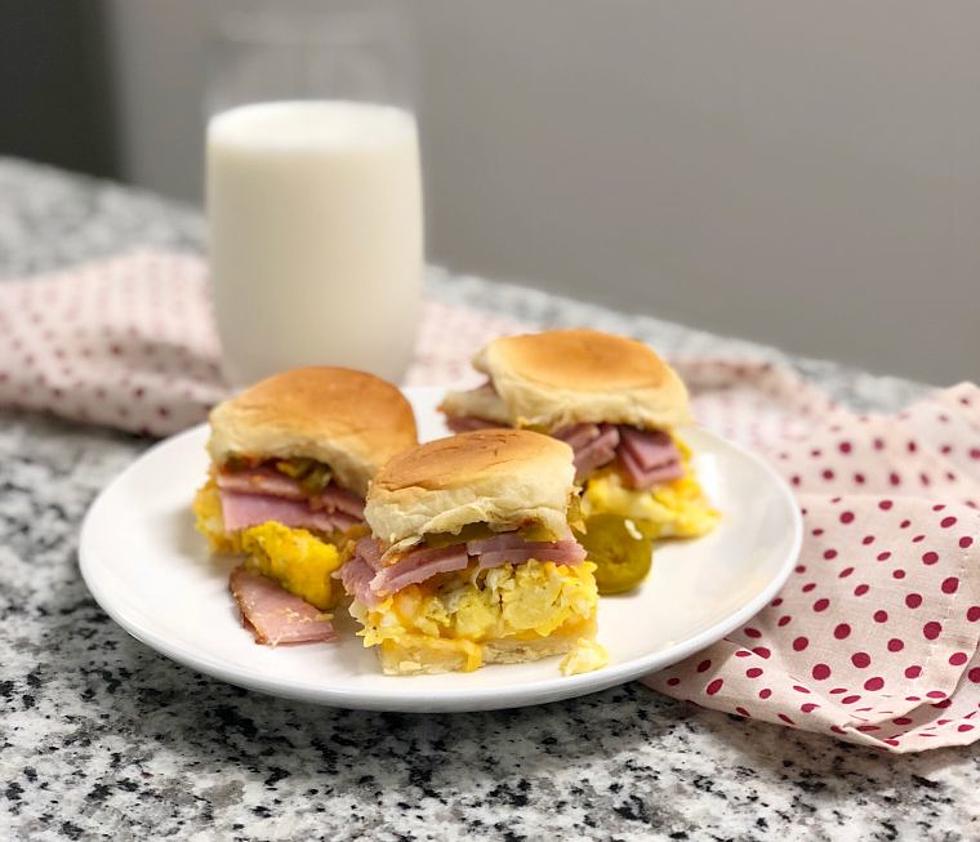 Here's a Tasty Way to Spice Up Your Saturday Morning Breakfast Sandwich
Kentucky Legend
Each Monday here on WBKR, Angel and I feature a delicious What's Cookin'? recipe.  On the third Monday of each month, we share with you a recipe from Kentucky Legend, the official sponsor of our weekly segment.  Today, Brooklyn Maple joined us with a recipe that is guaranteed to "spice" up your weekends.  It's a Kentucky Legend recipe for Spice Saturday Sliders.  It features Kentucky Legend Ham, plus a little bit of Sriracha tossed in to really wake you up on a Saturday morning.
Check this out!  Here's how to make these delicious Spicy Saturday Sliders.
SPICY SATURDAY SLIDERS

1 package of Hawaiian rolls (12 count)
8-10 eggs
1 package of Tex Mex shredded cheese
1/4 cup butter, melted
Kentucky Legend Quarter Sliced Ham
3/4 cup pickled jalapenos
2-3 tablespoons Sriracha
Directions:
Scramble eggs.
Cut the 12 rolls in half, creating two sheets; 1 with roll tops and 1 with bottoms.
Sprinkle Tex-Mex shredded cheese on roll bottoms.
Cover the cheese with the cooked eggs and Kentucky Legend ham.
Add another layer of cheese on top of the ham.
Place jalapenos on top of the second layer of cheese.
Drizzle Sriracha on top of the jalapenos.
Place tops of rolls onto the sliders.
Coat the tops of the rolls with melted butter.
Bake at 350 for 10-15 minutes, let cool, and enjoy!
To see other delicious Kentucky Legend recipes that you can try at home, CLICK HERE.
KEEP READING: 3-ingredient recipes you can make right now
LOOK: Here are copycat recipes from 20 of the most popular fast food restaurants in America