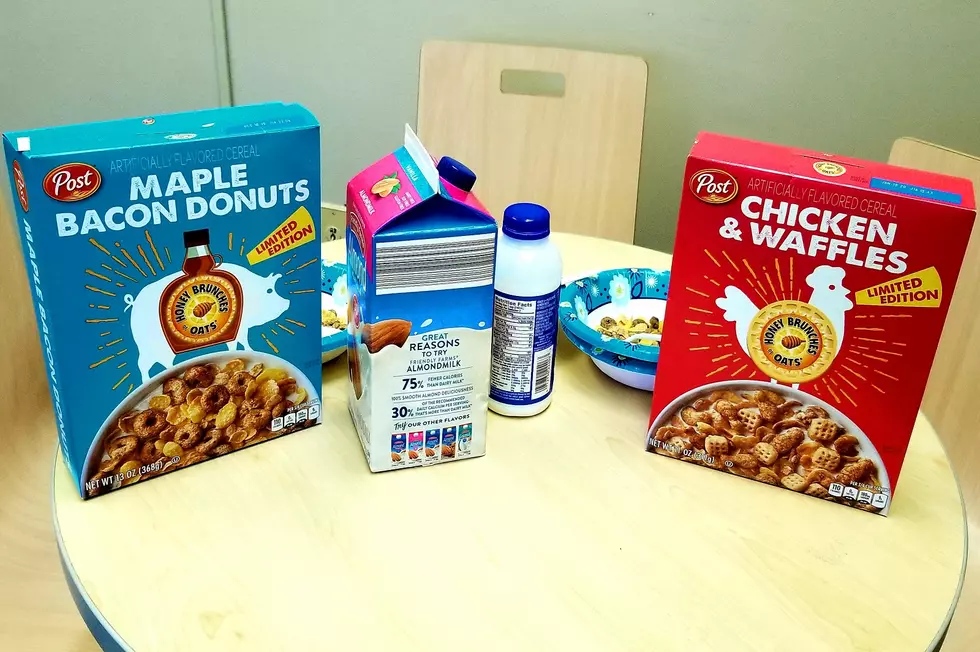 Tasting New Post Maple Bacon Donuts, Chicken & Waffles Cereal [VIDEO]
Dave Spencer
I saw it in the store and I had to have it...because I knew there would be a TASTE-TEST in our future!
I had no idea Post had concocted new limited edition cereals called Maple Bacon Donuts and Chicken and Waffles.
And, actually, they are just versions of one of Post's most popular brands, Honey Bunches of Oats.
So how do they taste? We found out: