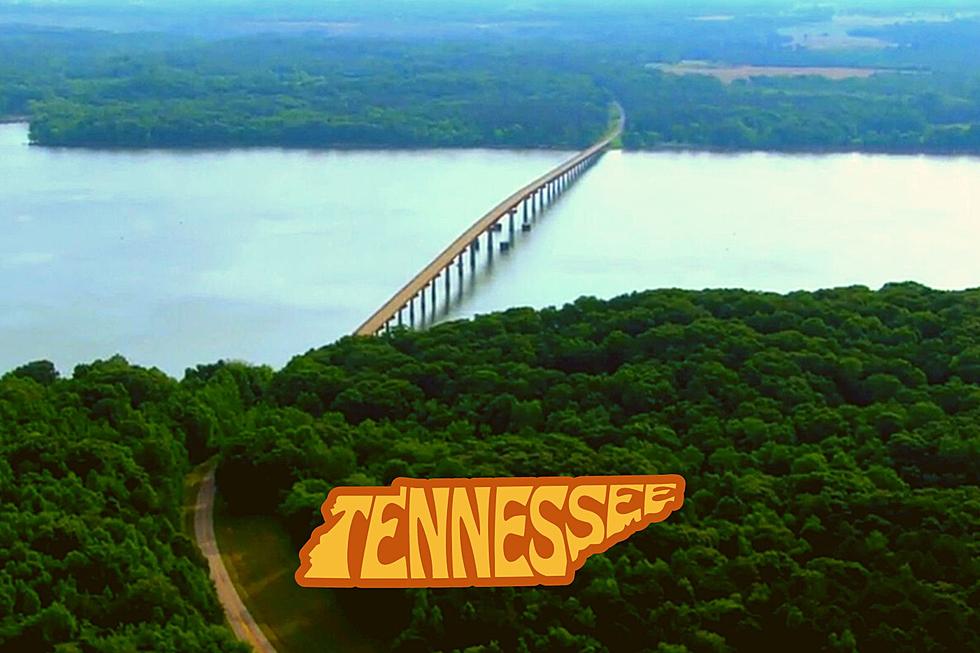 Don't Miss Out on a Beautiful Fall Journey on This Tennessee Highway
Natchez Trace Parkway via National Park Service; Canva
Since we're heading into the last days of August, it wouldn't be surprising to learn many of you have already made plans for at least ONE spectacular fall getaway.
Tennessee's Natchez Trace Parkway
It would also not surprise me if many of those plans involved a trip to the Great Smoky Mountains. I mean, when you live as close as we do, why on Earth would you miss an opportunity to enjoy autumn in one of the most breathtaking locales on the planet? I've only EVER been to Gatlinburg in the fall. It rocks. But it's not the only way to enjoy beautiful fall weather and fall colors in Kentucky. If you head down to Nashville, head to the world-renowned Loveless Cafe. About 150 yards east of this historic restaurant is where you will find Tennessee Highway 100 and the northern terminus of the Natchez Trace Parkway. These folks are all big fans.
Sights to See Along the Natchez Trace Parkway
Along the way, you'll get to a bridge that serves as an amazing overlook into the Tennessee Valley. It's Natchez Trace Parkway Bridge and it comes with a bonus; it's located in Franklin, one of Tennessee's most picturesque small towns.
Along the parkway, you'll find many photo opportunities, and you should seize them all. The Baker Bluff Overlook provides an extraordinary view of the Tennessee Valley and the Duck River.
Natchez Trace Parkway History
While you travel the Natchez Trace Parkway, you should know you're essentially traveling across history, for better or worse. From the National Park Service:
The Natchez Trace Parkway is a 444-mile recreational road and scenic drive through three states. It roughly follows the "Old Natchez Trace" a historic travel corridor used by American Indians, "Kaintucks," European settlers, slave traders, soldiers, and future presidents.
Additionally, bird watchers need to bring their binoculars:
So load up whatever vehicle you'll need for the journey, don't forget the camera, make any necessary reservations, and enjoy the kind of excursion that's probably better in the fall than any other time of the year.
LOOK: The longest highways in America
See the Must-Drive Roads in Every State