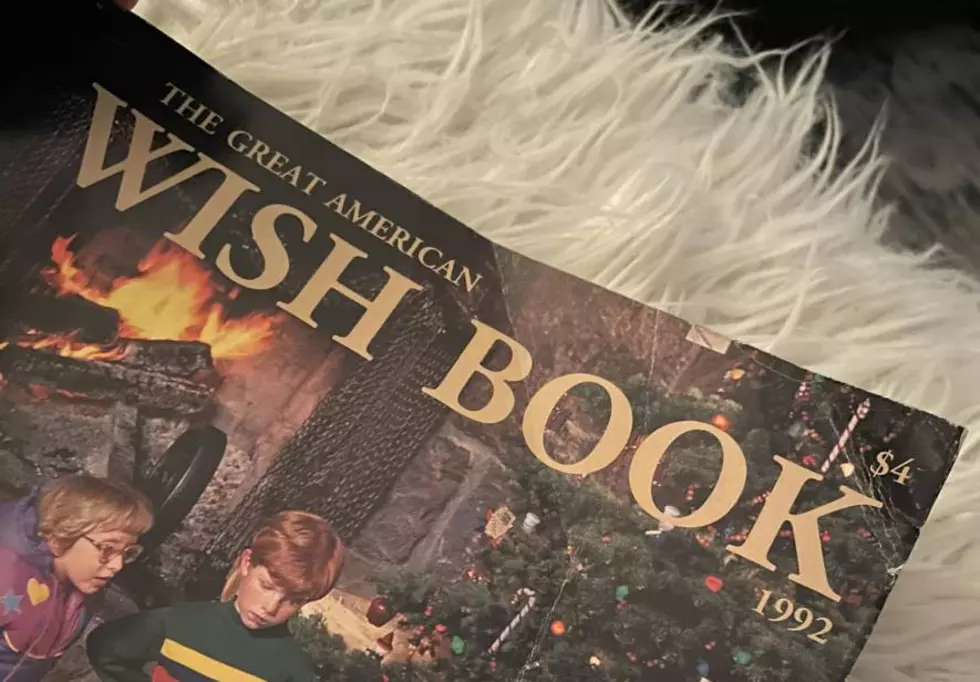 A Kentucky Couple Rekindle the Magic of The Great American Wish Book
Troy Duncan
I was scrolling through my Facebook feed over the Thanksgiving holiday weekend and noticed a fun post from my friend Troy Duncan.  He and his husband Joey were spending their Thanksgiving morning the same way I do- watching the Macy's Thanksgiving Day Parade.  That's when Joey surprised Troy with a vintage Great American Wish Book from 1992.
See, that's something else people who grew up in the 70s and 80s looked forward to during the holiday season.  The Macy's Thanksgiving Day Parade, for instance, is still a ritual for lots of adults who grew up watching it as children. I have a hunch The Great American Wish Book was still be a ritual too, but they aren't around anymore.  Those big Christmas catalogs died off even before the retail giants that published them started to close their doors across the country.
I'm certain, if you grew up during the same era I did, you fondly remember catalogs like The Great American Wish Book from Sears. This will be hard for kids today to comprehend, but those retail chains even ran TV commercials specifically to promote their catalogs.
I remember getting those catalogs when we were kids. Each of us took turns combing through them and marking each page that featured something we wanted for Christmas.  Y'all did that too, right?  We'd fold the corner of the page down so it would be easy to go back to it for reference when our parents asked what we wanted from Santa?  In so many ways, dog-earing the corner of the page was the precursor to the screen shot.
In addition to finding commercials for Christmas catalogs, I was also able to find some really fun walk-throughs of what was inside them.  Here's a video of the catalog that Joey still has a copy of.
YouTuber Cole Chickering did a similar catalog flip for that 1992 edition and he broke it into two separate online videos.
If you're interested in some additional history about The Great American Wish Book, Good Housekeeping, a few years ago, published a fun piece called "The Sears Wish Book Changed the Way America Does Christmas."  According to that article, the first Sears Christmas Book was released way back in 1933.
By the way, if you'd like to own your own vintage copy of The Great American Wish Book, I found some copies available on Amazon.  I know you're shocked.  I mean, after all- hasn't Amazon essentially become the "wish book" in the online age?
If you want to order your own copy (so you don't have to rely on Joey busting up into your Macy's Thanksgiving Parade party with his edition), CLICK HERE!
CHECK THEM OUT: 100 years of Christmas toys, gifts and fads