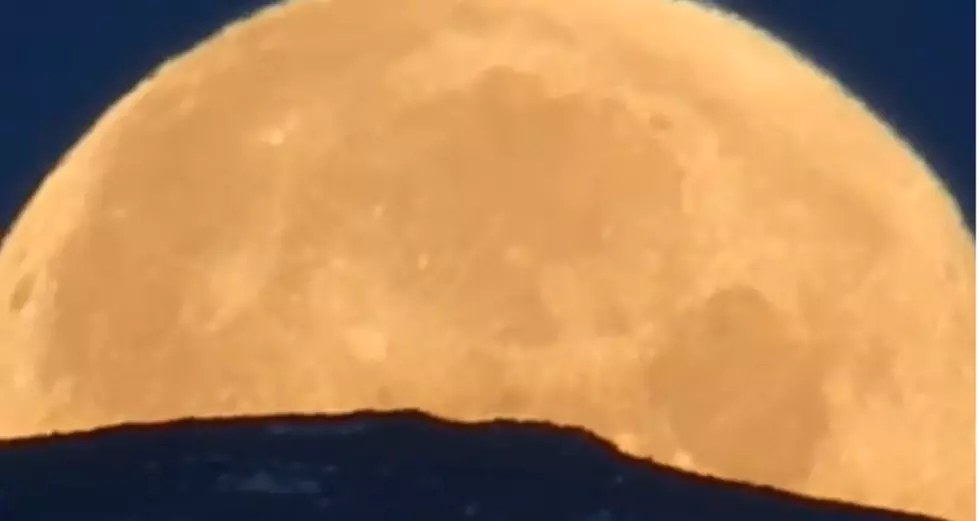 The Super Moon Returns This Weekend [VIDEO]
YouTube
Now before you think of a billion "Super Moon" jokes in reference to our own Moon, you may want to check out the real thing this weekend. Of course, like myself, you may be wondering, just what is a "Super Moon"? Well, here's all you need to know. (Note: this is a description from last year's event which actually took place in May).
The moon will turn full at 7:32 am (EDT) on Sunday morning. Don't forget to step out Sunday night and see it because it won't be this close again until August of next year.
Check out this amateur video of last year's event shot setting over the Rocky Mountains. The narrator keeps saying "incredible" a lot, but he's totally justified in doing so.
Grab a camera and Happy Super Mooning!