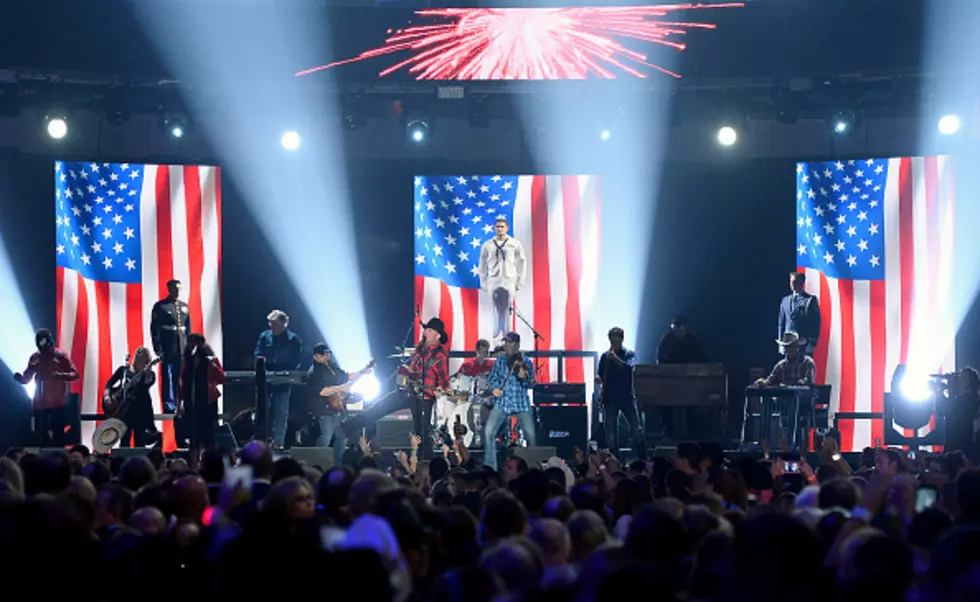 The Top Five Country Songs for the Fourth of July [Video]
Ethan Miller/Getty Images
Happy Fourth of July!  And to help celebrate, I am sharing my Top Five Country Songs for the Fourth.  Now, we all know that patriotism is a popular theme in country music.  And, because of that, there were a lot of songs I could have chosen for this list.  But I tried my best to narrow the list down to five.  These, for me, are the five songs that I want to hear when I'm celebrating Independence Day.  These songs just scream "America!"  If we were making a movie about the Fourth, these are five songs that would most definitely have to be on the soundtrack!
By the way, my honorable mention, without a doubt, is "We Shall Be Free" by Garth Brooks.  It's difficult to find Garth video on YouTube, but here's a snippet of a song that I absolutely love!  I love the message.  It's pure liberation and freedom.  Quite frankly, I think it's message transcends the Fourth of July.  We should play this song on loop every day.
Now, here's the Top Five!  These, for me, are country music's most rousing, flag-waving, patriotic anthems!
#5- "It's America" by Rodney Atkins
#4- "The Star-Spangled Banner"- Faith Hill (from Super Bowl 34)
#3-"Courtesy of the Red, White and Blue"- Toby Keith
#2- "Where the Stars and the Stripes and the Eagle Fly"- Aaron Tippin
#1- "God Bless the U.S.A."- Lee Greenwood
Okay, hit me with your favorite patriotic songs from country music!  What would most definitely make your Top Five?