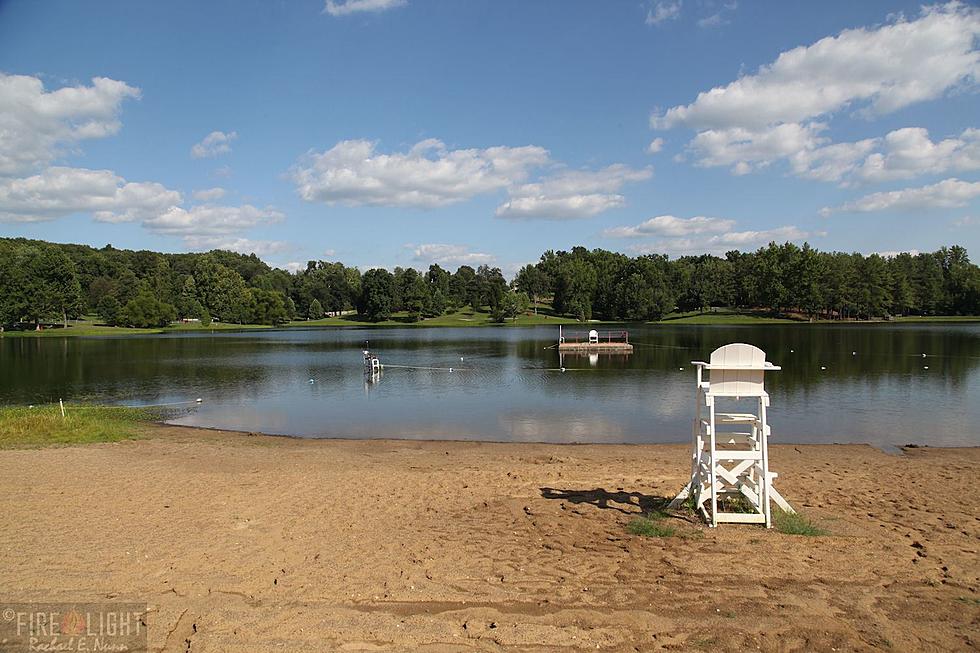 This Kentucky Beach Finally Open Six Years After Being Shutdown For Natural Causes
Kentucky Film Office/locationshub.com
When you think of beaches you most likely think of Florida or the coast right?!  Well, Kentucky has some pretty nice beach-like parks and one of them opened this summer after a six-year absence.
FINALLY OPEN
I remember going to Vastwood Park as a kid.  My mom would take me and my brother swimming in the summer because it was cheap and a whole lot of fun.  When my older boys were little I took them and they loved it.  In 2015 the beach closed because of a few reasons a massive amount of weeds growing at the bottom of the lake and a low attendance of swimmers over the summer.  They were finally able to open the lake after they treated the problem and allowed the lake to clear back up.  A lot of people were just ready to get back out into the open after the pandemic and the Vastwood opening made it even better.
ONLY OPEN FOR A SHORT PERIOD OF TIME FOR NOW
Angel here and I spoke with a Park employee Tuesday afternoon that told me the beach hours of operation have been shortened for the summer.
Here are their hours according to the Vastwood Park Facebook page:
Subsequent weeks open Thursday - Saturday 11:00 am - 6:00 pm
and Sunday 1:00 pm - 5:00 pm.
Admission: 0-5 yrs - $1.00
6 yrs - 12 yrs - $2.00
13 yrs & over - $3.00
I was told they may only be open until August 8th but there is a discussion of staying open a week longer but nothing has been confirmed as of today's date.
MORE INFORMATION ON THE WHOLE PARK
Vastwood is more than just a beach, so when the water area closes families can take advantage of everything else the park has to offer.
Here's a list of different amenities;
- Children's playground
- Nearly 400 acres of park area including a 19-acre lake with a walking trail
- Covered picnic shelters with grills
- Tee-Ball field
- Soccer field
- Regulation baseball field and little league field
- 2 softball fields
- Tennis courts
- Basketball courts
- Frisbee Golf
-Camping
-Fishing
Falls of the Rough Kentucky Home to Newly Restored Retro Roadside Motel
Falls of the Rough-in Kentucky or Rough River as most people know it is home to a newly remodeled retro roadside motel and we got a look around.
The Smallest Kentucky Towns Based on the Latest Census
With the 2020 census completed, let's take a look at the 15 smallest towns in Kentucky.
Enchanted Forest Luxury Cabin At Rough River Lake
The Enchanted Forest Luxury Cabin at Rough River Lake is perfect for any family whether you like roughing it or want more of an upscale vacay stay.