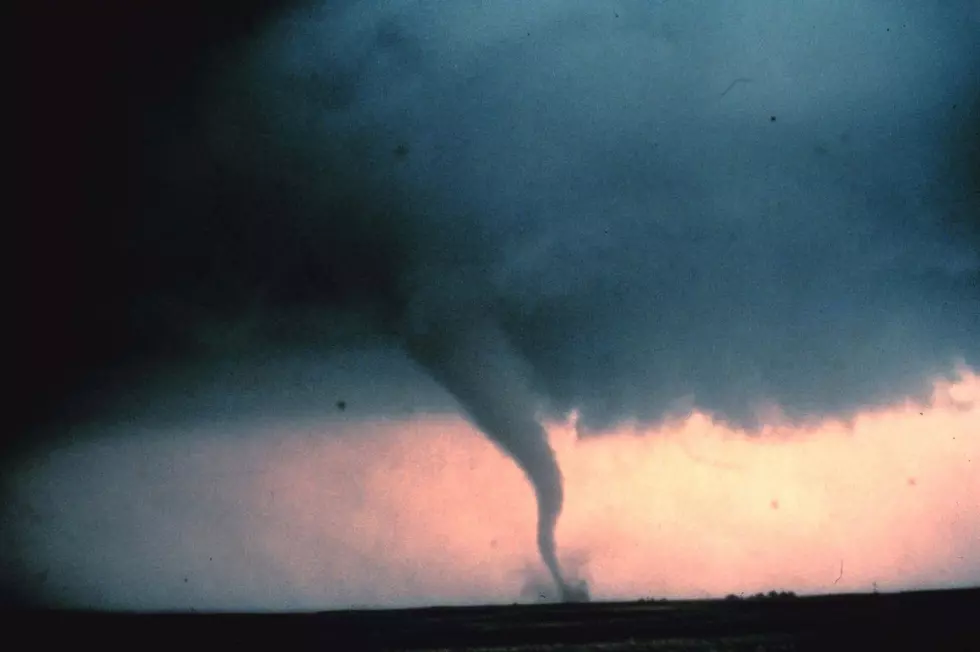 Severe Weather Alert: Tornado Watch in Effect for Western Kentucky
NOAA Photo Library/Getty Images
We knew that severe weather could be a possibility day. According to the National Weather Service, it most definitely is. Parts of western Kentucky are officially under a Tornado Watch until 11am CST this morning.
As you'll see from the map below, the storm system is causing issues across the middle of the United States today.  For us, the threat is for severe weather and that threat includes the chance for spin-up tornadoes.  The areas included in the Tornado Watch are shaded in yellow.
The Kentucky counties included the Tornado Watch are:
BALLARD
CALDWELL
CALLOWAY
CARLISLE
CHRISTIAN
CRITTENDEN
DAVIESS             
FULTON
GRAVES
HENDERSON        
HICKMAN
HOPKINS
LIVINGSTON
LYON
MARSHALL
MCCRACKEN
MCLEAN          
MUHLENBERG
TODD
TRIGG
UNION
WEBSTER
The counties in BOLD are the counties in the WBKR coverage area. By the way, in advance of the chance of severe weather, you should download the WBKR app if you haven't already. We'll keep you up-to-date on breaking weather alerts and, if severe weather coverage breaks out and our friends from Eyewitness News go wall-to-wall with their tornado coverage, we will simulcast that coverage through our app.
In addition to the threat of tornadoes this morning, the entire tristate area remains under a Flood Watch.  We could see substantial rainfall today.
The areas shaded in red are under a MODERATE risk for HEAVY rain.  Of course, those areas include much of the WBKR listening audience in western Kentucky.
According to the National Weather Service: Heavy rain is forecast to fall on recently saturated ground.  Widespread amounts of 2 to 3 inches are forecast, and locally  higher totals are possible especially across west Kentucky into southeast Missouri and far southern Illinois.
So, eyes to the sky today. And a reminder. Some of the areas included in this morning's Tornado Watch are the same areas that were greatly affected when strong tornadoes raced through western Kentucky in December.
Dec 10 Tornado Destruction in Mayfield KY
Dramatic Drone Footage Captures Tornado Aftermath in Bremen & Dawson Springs, Kentucky
Local Tri-State tornado chaser Christopher Conley captures heartbreaking and gut-wrenching photos from his drone. Photos reflect devastation in both Bremen, KY, and Dawson Springs, KY. We in this area are so thankful for Chris as he ensures community members remain safe during the storms.
December 10th Tornado Destruction in Ohio County
WBKR listener Kimberly Law Craft sent us photos out of Ohio County of the destruction caused by a tornado on December 10, 2021.