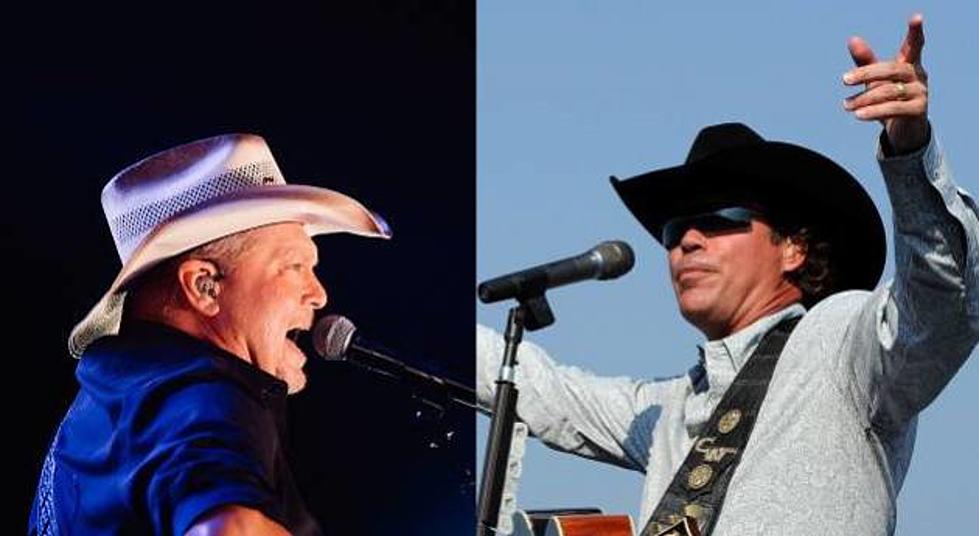 Country Fans! Tracy Lawrence and Clay Walker Are Coming to Owensboro, KY!
Matt Winkelmeyer/John Harrelson/Getty Images
We are sharing some really exciting concert news today! Tracy Lawrence and Clay Walker are coming to the Owensboro Sportscenter in early 2022.
Of course, both guys have played in venues here in the tristate, but it's been a while.  In fact, the last time I saw Clay Walker was over twenty years.  It was right after I started working in radio and, honestly, may have been my first "official" concert as a station representative.  I remember that show so vividly. Clay headlined at Roberts Stadium (back in the '98-'99 range) and was joined by Michael Peterson (who ran around the upper level of seats at that show) and the Dixie Chicks.  I saw that show and Clay was awesome!  And, added bonus, I got to meet the Dixie Chicks.  They were hilarious and I still have that photo on display in our house.
As for Tracy Lawrence, many folks in Owensboro will remember the grand opening concert held on Frederica Street when Independence Bank celebrated their brand new headquarters.  That concert was headlined by Martina McBride, but Tracy Lawrence was her opening act.  And Tracy was also part of the 2012 Big O Music Fest lineup, which was headlined by Blake Shelton.  Of course, just a handful of years back, Tracy also played the Owensboro Convention Center.
Well, Tracy and Clay are coming back to town and they're doing it together in a concert billed as Two Country Icons! One Night!
The concert is set for Saturday, March 19th at 7:30pm.
As you can see, this concert is going to be a really unique experience.  Tracy and Clay will be sharing the Owensboro Sportscenter stage, one band and they'll be performing together.
Tickets for the concert start at $39 and will go on sale on Friday, December 3rd at 10AM CST.  There will also a presale that begins tomorrow (Wednesday, December 1st) and runs through 10pm, Thursday, December 2nd. The presale code is VENUE.
Tickets will be available online at OwensboroTickets.com, at the Owensboro Convention Center Box Office and by calling 270-297-9932.
See 50 Essential 90s Country Songs
"
"