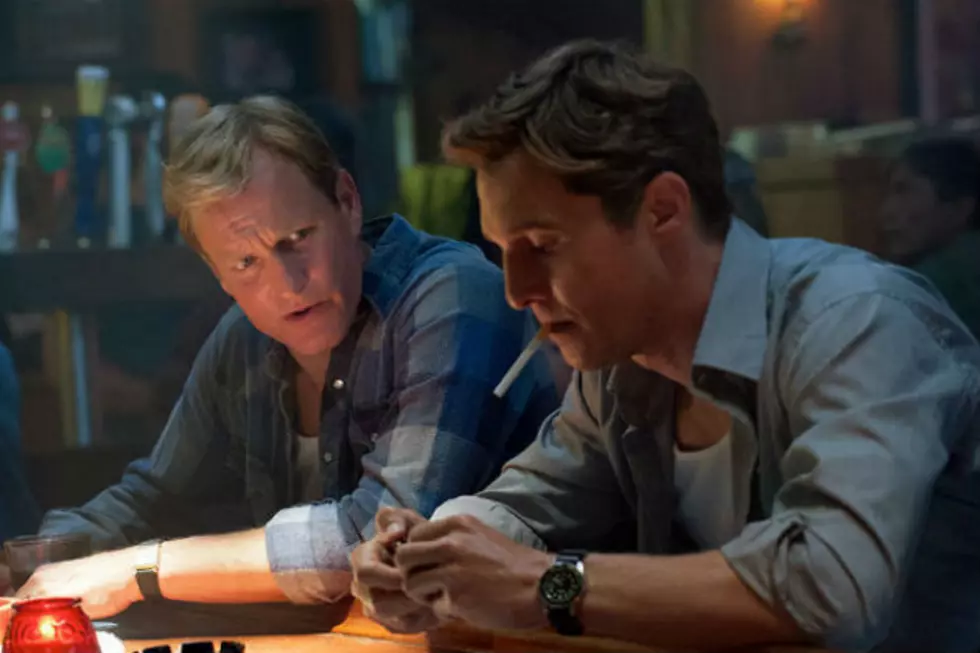 True Detective Features a Moon Favorite
HBO
Pictured are Woody Harrelson and Matthew McConaughey, stars of the HBO series, "True Detective", a show I watch with regularity, just not on the night it airs. I record it to watch later in the week.  Last night, watching the latest episode you may have seen Sunday, I heard a familiar -- yet, to you probably obscure - song.
As the two detectives enter the dwelling of a really horrible person, for no apparent reason, "Casey's Last Ride", by Kris Kristofferson plays.
Featured on Kris's first album, named for himself, from the year 1970. It was a favorite of my first wife Linda and mine. We had met him in a Nashville studio two years before. Now, if you have the 1971 album, Me and Bobby McGee, you have the same album, just with a different title that was reissued in 1971 after Janis Jopin's rendition of the Kris song hit big.
I love to have that happen. Just out of nowhere a secret gem of a song you really like is featured in a movie, a quiz show or in this case on TV.
Wanna hear it? It's on You Tube right here.
Meanwhile here's a photo of Matthew and Woody in their natural habitat. :).