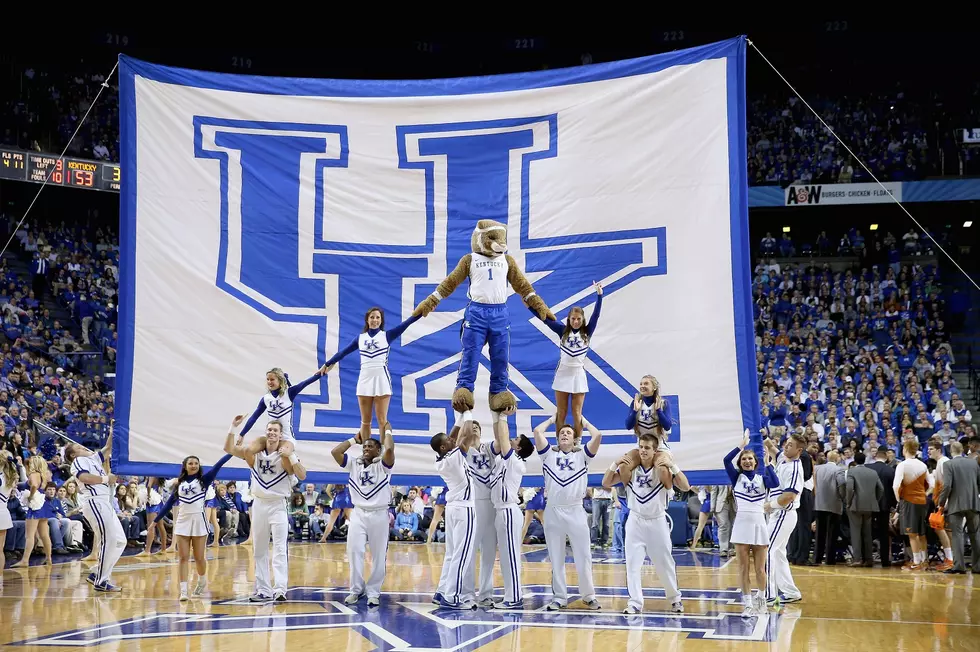 UK-Texas Game Cancelled Due to COVID-19
Andy Lyons/Getty Images
Earlier this week, we learned that the Texas head basketball coach, Shaka Smart, had tested positive for COVID-19.
Since the #5 Longhorns were set to play Kentucky Saturday as part of the Big 12/SEC Challenge, I was monitoring the situation since these games can be cancelled at a moment's notice (sometimes even minutes before tip time), creating a potential logistical nightmare, in terms of on-air scheduling.
And when Texas played Oklahoma Tuesday night, with Coach Smart not in attendance, I figured we'd be in the clear.
But Friday morning, the word came down that the Kentucky game with Texas had, in fact, been cancelled, but not because of the Longhorns and Smart.
No, the COVID-19 issues are actually with the Wildcats.
According to UKAthletics.com, the 48-hour pause has been initiated as a result of "a combination of positive testing, contact tracing and subsequent quarantining of individuals within the program."
Earlier this season, the 'Cats were scheduled to play a game against the University of Detroit-Mercy, but COVID issues on the part of the Titans' program forced the cancellation of that game. THIS is the first time a UK game has been cancelled or postponed due to virus issues within the Wildcats' program.
Kentucky was coming off a disappointing loss, on the road, to 9th-ranked Alabama--a game in which they led with under 10 minutes to play.
The Southeastern Conference's COVID-19 management requirements can be found here.
There has been no word yet on the status of upcoming games against 12th-ranked Missouri and #18 Tennessee.
Kentucky is currently 4-4 in the SEC and 5-10 overall.
Enter your number to get our free mobile app
KEEP READING: See how sports around the world have been impacted by the coronavirus