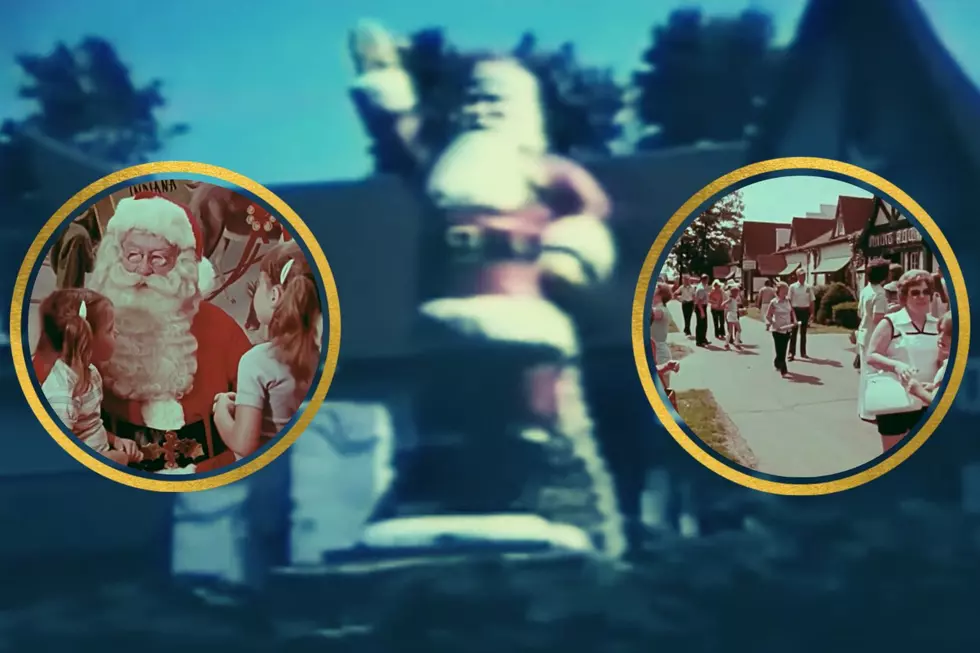 Vintage Santa Claus Land Commercial & Home Movies Bring Back Great Southern IN Memories
Holiday World & Splashin' Safari via YouTube; Canva
When I was a kid, my sister and I just felt like southern Indiana--Vanderburgh County eastward to Spencer County--was just an extension of Owensboro. You know how kids think.
We had favorite restaurants in Evansville. We had a favorite buffet restaurant in Rockport. Who remembers The Modern? You're forgiven if you don't, but we loved it and spent many a Sunday there having dinner.
SANTA CLAUS LAND -- GREAT MEMORIES FROM MY YOUTH
Then there is Santa Claus IN, arguably the Christmassiest town on the planet. Yes, I just made up a word; I don't care.
As you know, you cannot visit Holiday World in December, as it is closed for the season. But that wasn't the case in its previous incarnation, Santa Claus Land. Back when that was the popular theme park's name, it was a fraction of the size it is now, but no less endearing. And it was a Christmas tradition in my family to visit during the holiday season. One such visit happened when I was in middle school. It was December 23rd, 1978, and it was C-O-O-O-LD. The rides that were on site at the time were closed, but you could still enjoy an awesome lunch at the Kringle Cafe, and we did. I remember it being a buffet, unless I'm remembering incorrectly.
CHECK OUT AN OLD 70S SANTA CLAUS LAND COMMERCIAL
Anyway, all these memories came flooding back when I saw this old Santa Claus Land commercial:
And I just about flipped out when I saw this old 8mm home movie. In it, you'll see a man pose by the statue of the woman who resembles Mae West. Somewhere, we have a picture of my dad in the exact same pose.
SANTA CLAUS LAND HOME MOVIES MAKE FOR GREAT NOSTALGIA
Those are some awesome Santa Claus Land memories from the 1970s. THIS old home movie takes us back to the 1960s:
That old entrance. Those old statues. That restaurant. The Christmas nostalgia is overwhelming me as I write this.
Look closely during your next Holiday World visit and you'll still see some remnants of Santa Claus Land, but not many. At least we'll always have these great memories.
Top 10 '80s Christmas Movies
LOOK: See what Christmas was like the year you were born