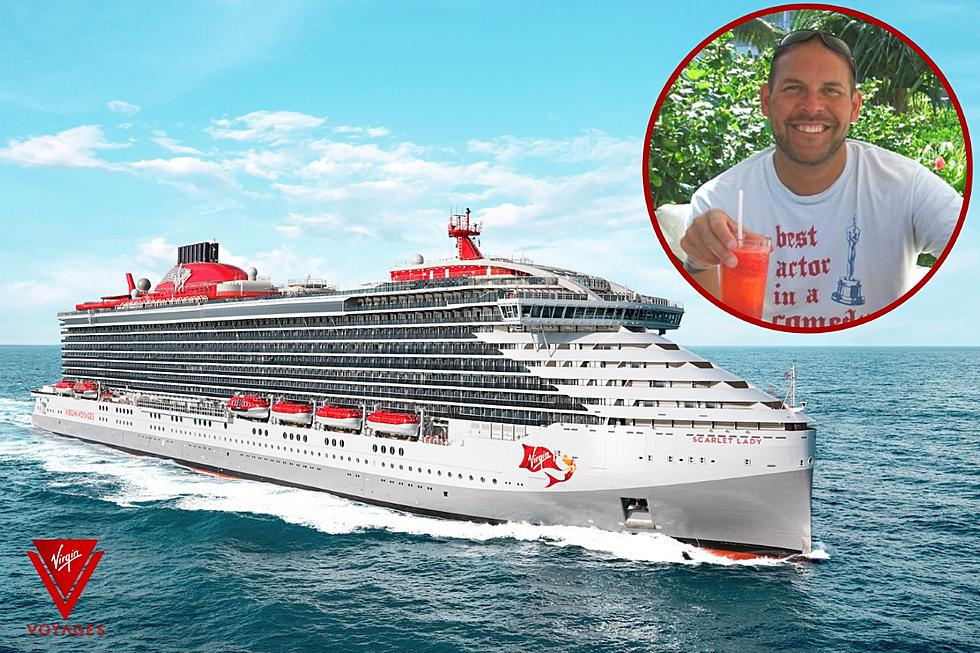 If You Want to Take a Cruise with Chad, There are Still Some Cabins Left
Virgin Voyages
A couple of weeks ago, I announced that I have teamed up with Virgin Voyages and Haynie Travel in Evansville for a fun Fall Break ADULTS ONLY cruise to Mexico! On Sunday, October 9th, we're going Miami, where we'll be loading up the Scarlet Lady with WBKR friends and listeners and heading off to beautiful Riviera Maya and Bimini.
My friends at Haynie Travel have secured a fantastic rate for two cabins of classes: the Sea Terrace and the Brilliant Suite.
First, the Sea Terrace!
The price per cabin for this trip is $2106.00 (based on double occupancy). That is just $1053.00 PER PERSON and that includes all taxes AND gratuities. Plus, that rate also comes with Virgin's over $600 in value-included perks like free WiFi, essential drinks and, of course, all food!
For passengers wanting a little more room and an upgraded experience, we're offering a special rate on the Scarlet Lady's Brilliant Suite!
By the way, the room behind the bed is the cabin's deluxe bathroom!
The price for the Brilliant Suite is just $3915.50 per cabin (based on double occupancy). That's just $1957.75 PER PERSON and includes the same perks outlines above for the Sea Terrace Cabins.
Haynie Travel has also arranged for additional travel options should you need them- including round-trip airfare from Nashville to Miami, transfers, etc.
Here are the official trip details and some of the options available to you if you choose to set sail with me:
Pre-departure hotel night of October 8th available at Hyatt Place Nashville airport hotel at $164.00 double occupancy, plus taxes, plus $25.00 for parking a hotel October 8 to 14.
Voyage Protection Plan, included in booking at $68.00 per person, unless opted out.
Pre-cruise and post-cruise Miami Beach hotel package available on request.
Independent airport-pier-airport taxi transfer estimated to be $30.00 each way.
**As an ADDED BONUS participants will receive $100 (per stateroom) in Sailors Loot which will be deposited into the guests onboard account.**
All relevant Virgin Voyages Terms and Conditions, including cancellation policy, etc.
$338.80 deposit (per stateroom, 2 sharing) required for confirmation of Sea Terrace stateroom ($2106.00 for two sharing Sea Terrace cabin)
$700.70 deposit (per stateroom, 2 sharing) required for confirmation of Brilliant Suite ($3503.50 for two sharing Brilliant Suite)
I would love to welcome you aboard the Scarlet Lady. To start the process of booking your Fall Break Virgin Voyage, CLICK HERE!
See the Must-Drive Roads in Every State