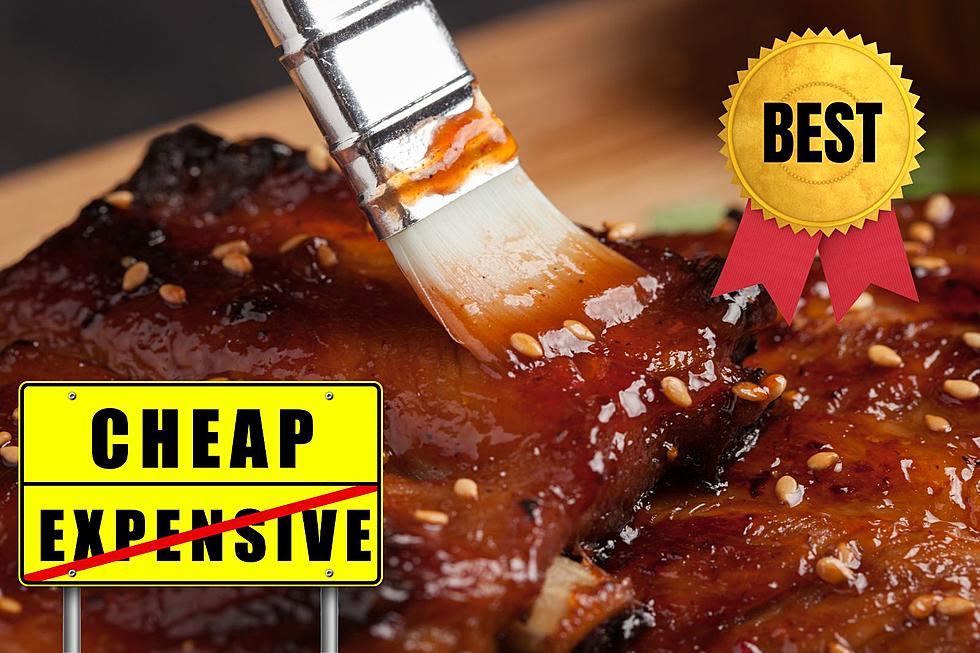 Wanna Know Kentucky's Best 'Cheap Restaurant? We've Got Details
CANVA
Southern food is so good for the soul and it tastes even better when you can get good food for cheap.  One Kentucky Restaurant has been named Best 'Cheap' and we love it.
WHAT MAKES A RESTAURANT QUALIFY AS THE 'BEST CHEAP' RESTAURANT?
Cheapism released a blog naming the cheapest restaurant in each state.  Here's how they compiled the list:
Cheapism compiled this list of inexpensive and well-reviewed restaurants in all 50 states. The restaurants were chosen after comparing reviews on sites such as TripAdvisor, Yelp, and Zomato, as well as guides and accolades from local newspapers and regional magazines. This is a mix of time-tested institutions and newer up-and-comers. Each offers up a mouth-watering meal option for $10 or less before tax and tip.
We were excited to find out that the restaurant they named for Kentucky is right here in Owensboro and we think you'll be pleasantly surprised.
WHICH KENTUCKY RESTAURANT WAS NAMED BEST CHEAP?
This restaurant is known all over the country and quite possibly worldwide for its famous bbq!  Did that give it away?  Well, if you haven't figured it out yet it's Moonlite Bar-B-Q.
Southern Living magazine has hailed the Moonlite Bar-B-Q Inn as the torchbearer of Kentucky burgoo stew, which combines smoked mutton, beef, and chicken in a vegetable base. Bowls of burgoo are just $6. Barbecued meat sandwiches start under $5 and come with chips.
Moonlite does have some of the tastiest burgoo ever.  I always love going to the International Bar-B-Q Festival and getting a cup.
Apparently, CNN thinks Moonlite Bar-B-Q is also one of the happiest places on earth too.  They would be right.  Have you ever had their buffet?  Or their banana pudding?  Everything they make is out of this-world delicious.
We thought you might want to know the restaurants in states near Kentucky including Indiana and Tennessee so here you go;
INDIANA-Yats is friendly, cheap, and fast. Popular items at the New Orleans-style restaurant chain include gumbo and cheese etouffee, a spicy stew served with vegetables and seafood. Prices for individual dishes are $8.25.
TENNESSEE-Located in a Nashville suburb, Cori's DogHouse features an expansive menu. More than 30 different signature hot dogs are offered, distinguished by region of inspiration, and all are well under $10. Opened in 2009, Cori's has quickly become a local favorite.
Menu Madness Kentucky Round 1
Kentucky Restaurant Voted #1 Four Years In A Row For Best Down Home Cooking
If you're from the south you love down-home cooking like nobody's business. One Kentucky restaurant has been voted #1 for serving up the best home-cooked meals.