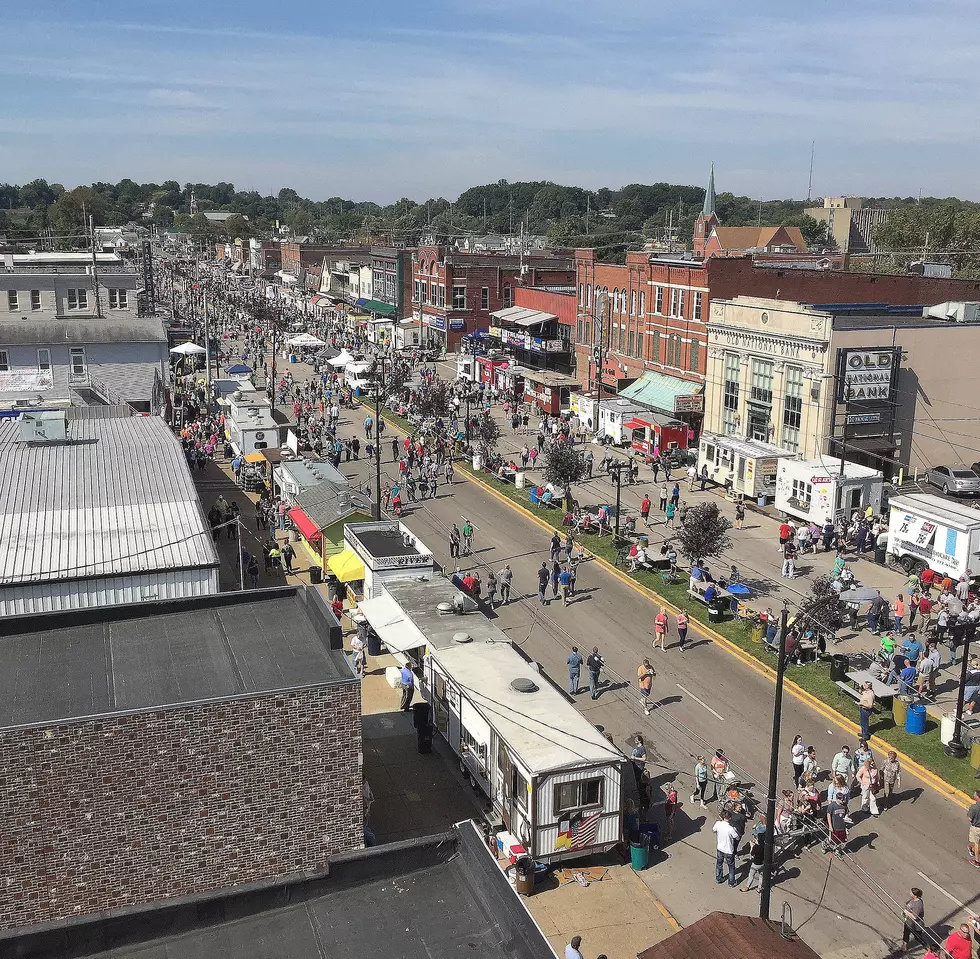 West Side Nut Club Provides Update on Festival Half Pot Winner [VIDEO]
(WKDQ)
For maybe the first time in it's 98 year history, the story of this year's West Side Nut Club Fall Festival wasn't the newest deep-fried concoction, weird food item, or midway ride, it was the Club's first-ever half pot which ballooned to over $1 million by the time ticket sales ended at 2:00 p.m. on the final day of the event. Far exceeding the Club's, and frankly anyone's, expectations. Since the announcement of the winning ticket number after the parade a few weeks ago, it's pretty much been radio silence from the Club as to who the winner is as they waited for them to come forward. Over that time, rumors have run amok on social media about who the winner is, and whether or not they even existed.
Answers to some of those questions were revealed on Wednesday afternoon when Nut Club spokesperson, Ed Dietz held a press conference at VFW Post 1114 on Wabash Avenue of Flags. Here's what Ed had to say:
The winner came forward last week and has been confirmed. However, the person who won the half pot has chosen to remain anonymous. Remaining anonymous is the winner's right under Indiana law.
The ticket was bought on Saturday, October 12th in the morning. According to the winner's lawyer, two ladies cut in front of the winner in line before the winner purchased their ticket.
The winner lives in Evansville, but is not a native to the area.