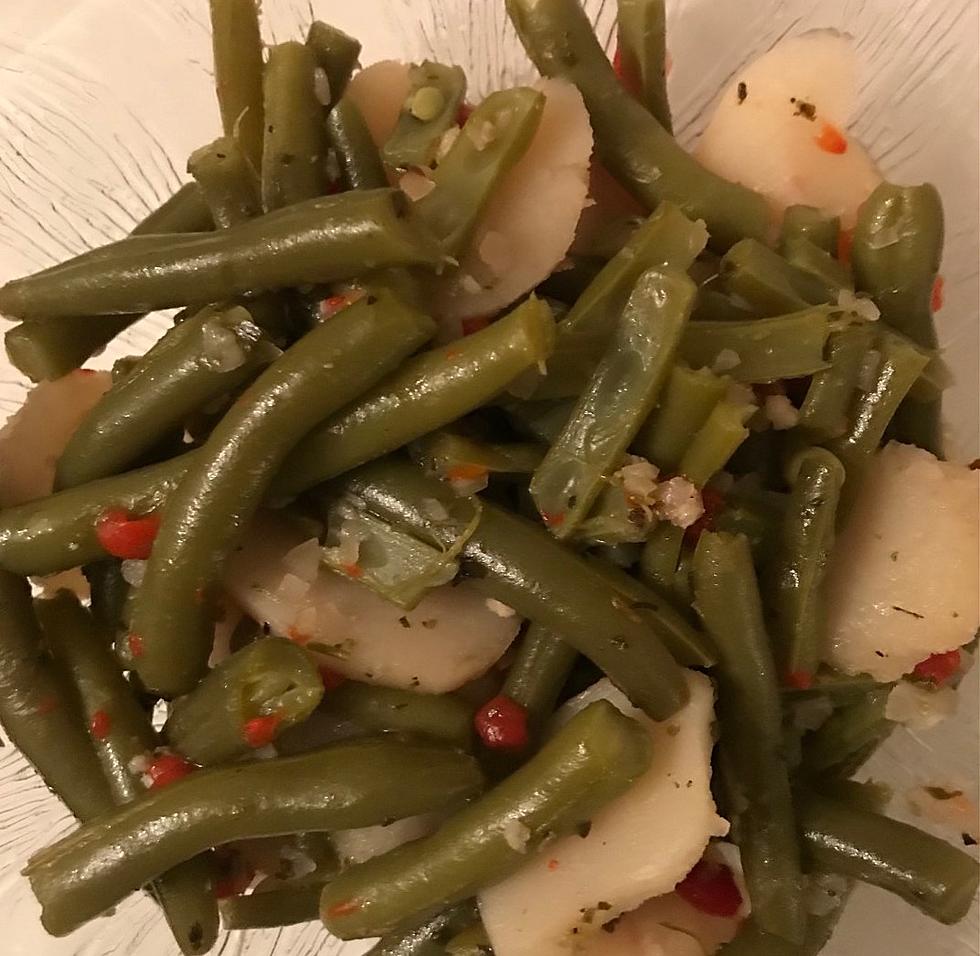 What's Cookin'? Merritt's Confetti Green Beans [Recipe]
Merritt Bates-Thomas
Fun fact, I never used to eat any kind of bean. The only beans I like are green beans, but sometimes, just regular old green beans can be a little bland. You can add potatoes, some meat drippings, but here is a green bean recipe that not only livens things up but it adds an extra texture or two.
In our weekly What's Cookin'? segment, Merritt Bates-Thomas, Diabetes Population Health Specialist with the Green River District Health Department, is sharing a tasty take on green beans.  The best part, it's super easy!
MERRITT BATES-THOMAS'S CONFETTI GREEN BEANS
1 pound fresh green beans
2 tsp. olive oil
3 cloves of garlic
1 Tbsp. minced onion
1 Tbsp. dried Italian seasoning
2 oz. diced pimento
1 can sliced water chestnuts
Directions:
Place green beans in a colander and rinse well. Break or snap green beans to the desired size.
Place in a 3-quart saucepan and add 3-4 cups of water.
Add olive oil, garlic, and minced onions, and stir into green beans.
Cook over medium heat for about 45 minutes with a lid on the saucepan.
Reduce heat to low.
Add Italian seasoning, pimento, and water chestnuts.
Stir into the mixture and cook for an additional 15 minutes.
Note: 2 to 3 cans of French-style green beans can be substituted for fresh green beans. Rinse and cook in tap water. Follow directions but eliminate 45-minute cooking time for green beans. Add all ingredients together and cook for 15 minutes to blend the flavors.
What's Cookin'? is sponsored weekly here on WBKR by Kentucky Legend.
I've Found the Easiest Way to Cut a Watermelon
Watermelons are delicious, but cutting them can be a chore. I've found the easiest way to cut a watermelon, and I promise you can do it too!