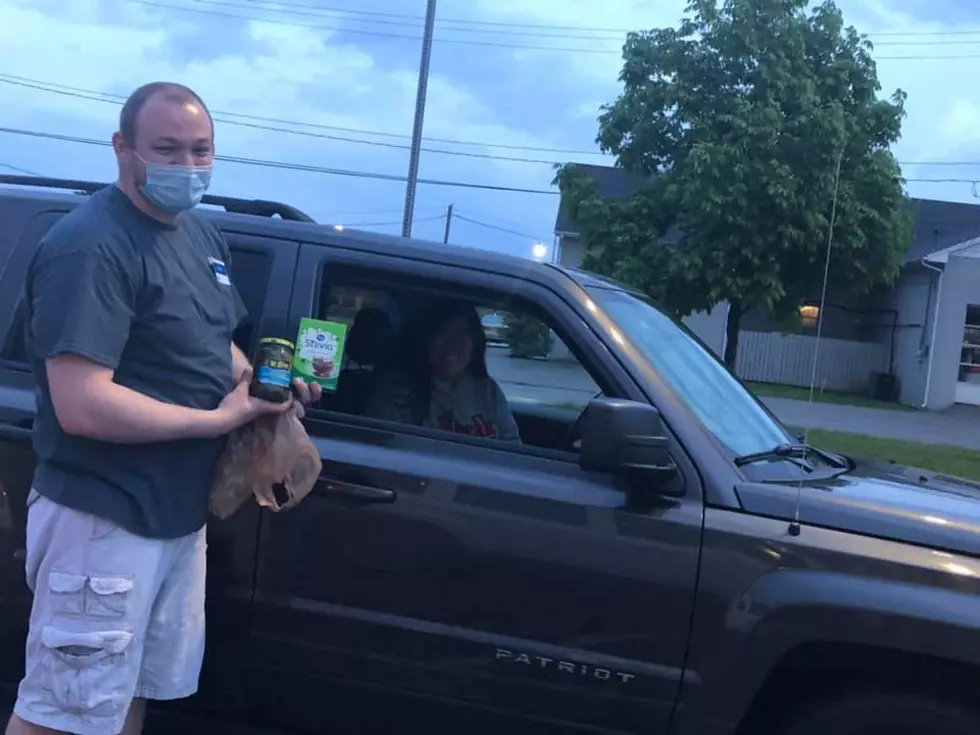 What's the Least Amount of Items You've Ordered from an Online Grocery Service?
WBKR
Last Friday night, I had to run by Kroger to pick up my ClickList order.  By the way, shout out to Kroger for getting my order together on the same day I placed it.  #Winning #Cokes3For10.  At any rate, my pick up time was between 7pm and 8pm, so I zipped in around 7:30.  My friend Christy Dalton was in the lane next to me, but she didn't see me.  I decided to prank her a little.  I leaned back in the Jeep and sent her a mildly inappropriate message.  I was peering through a little of the window to gauge her reaction.  She looked really confused, but was laughing to herself. I could tell she was wondering why she got that particular message randomly on a delightful Friday evening. LOL!   So, I sent her a follow up message that said, "Look to your right!"  She looked over and realized that I was in the lane right next to her.  It was pretty hilarious.
Only, that's not the only hilarious thing that happened.  While I was there picking up a crap ton of groceries, Christy had placed a much smaller ClickList order.  When I say "smaller" order, I am not exaggerating.  This order was so small I was embarrassed for her and the ClickList staff involved in assembling it.
As we were talking, Vince, a Kroger ClickList employee, walked out with Christy's groceries.  He wasn't pushing one of those big old dollies with crates full of food stacked on top of them.  No!  He did that for all the other people in line, including me.  For Christy, he was carrying a single plastic bag.  I repeat, he was carrying ONE plastic bag that contained just TWO items.  Christy literally placed a ClickList order for Stevia (artificial sweetener) and a jar of pickles.  WHAT ON EARTH???  Seriously?????  This was your grocery order of the things you just had to have?????
Christy explained that she basically started building her list just to reserve her pickup time.  Her plan was to go back and add more items and groceries to the list, but forgot to do so before the grace period to make additions or changes was up.  So, poor Vince had to walk outside and deliver her one Kroger bag containing just two random and weird grocery items.
It was the craziest thing I had ever seen in my life.  In Christy's defense, she had to have the Stevia for her coffee and she's apparently addicted to the Mt. Olive Sugar Free Pickles.  But, think about this.  If Kroger hadn't temporarily waved the Kroger ClickList fee of $4.95, she would probably have paid more than the service than she did for the two items she made Vince schlep out to the car.
Now, that I have had aired out Christy's dirty ClickList laundry, what's yours?  What's the least amount of items you've ever ordered from an online grocery service?
Enter your number to get our free mobile app
READ MORE: How Much Food Do You Need to Shelter in Place?