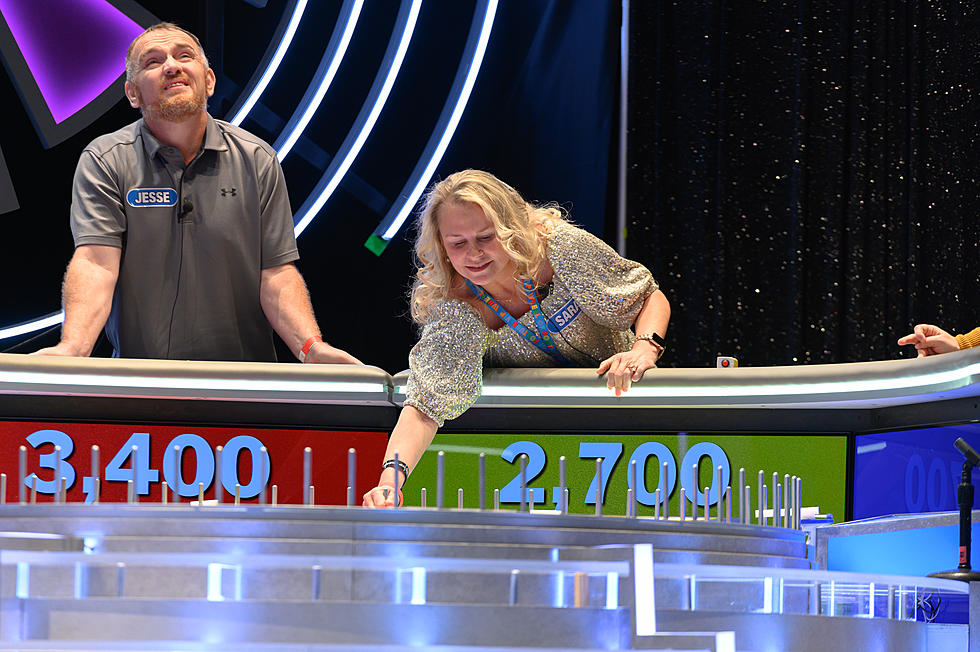 Wheel of Fortune LIVE! Coming to Evansville, Indiana
Photo Credit Mason Aschenbrenner
Spin the wheel, buy a vowel, and solve the puzzle when "Wheel of Fortune LIVE!" comes to Evansville.
Wheel of Fortune is an iconic game show that has been around since 1983. Whether you watch the show religiously or not, you know the game. Contestants guess hidden phrases by guessing letters one at a time. They can win money or prizes by spinning that iconic wheel with each correct guess. A lot of money and even some pretty cool prizes such as vacations and vehicles are on the line during each show. We've all seen the show and thought "I would be so good at this!" If being a part of Wheel of Fortune is something you would like to do, you'll have the chance to do just that in Evansville, Indiana.
Wheel of Fortune LIVE Coming to Evansville
"Wheel of Fortune LIVE!," a theatrical experience, will be coming to Old National Events Plaza in Evansville on October 20, 2023. How does this differ from the show? According to the press release:
One of the greatest game shows of all time has been adapted into a stage show to give more fans access and more chances to win at "Wheel of Fortune LIVE!" Guests are randomly selected to go on stage and feel like they stepped into the game show itself. The live stage show is the only way you can have the chance to spin a full-sized replica of the iconic Wheel. At Wheel of Fortune LIVE!, contestants are selected from the audience to go on stage for the chance to call consonants, buy vowels, and maybe even solve puzzles to win fantastic prizes, including trips to destinations like Paris and Hawaii or up to $10,000 in cash. Everyone gets in on the fun and a chance to win at Wheel of Fortune LIVE! because there are audience games too!
VIP Packages are available, and they give fans early access, premiere seats, pre-show lounge access and photo opportunities to spin the wheel. For tickets and more information, visit www.WheelofFortuneLive.com.
Now, it should be noted that Pat and Vanna will not be on tour, and the hosts for this engagement will be announced at a later date. "Wheel of Fortune Live!" is a live touring production and is not for broadcast.
Tickets are available at Ticketmaster.com or the Old National Events Plaza Box Office. It will surely be a fun night in Evansville...as long as you don't have any moments like these folks...
10 Popular Phrases Invented By TV Shows
These everyday phrases have their roots in lines of dialogue from television series.