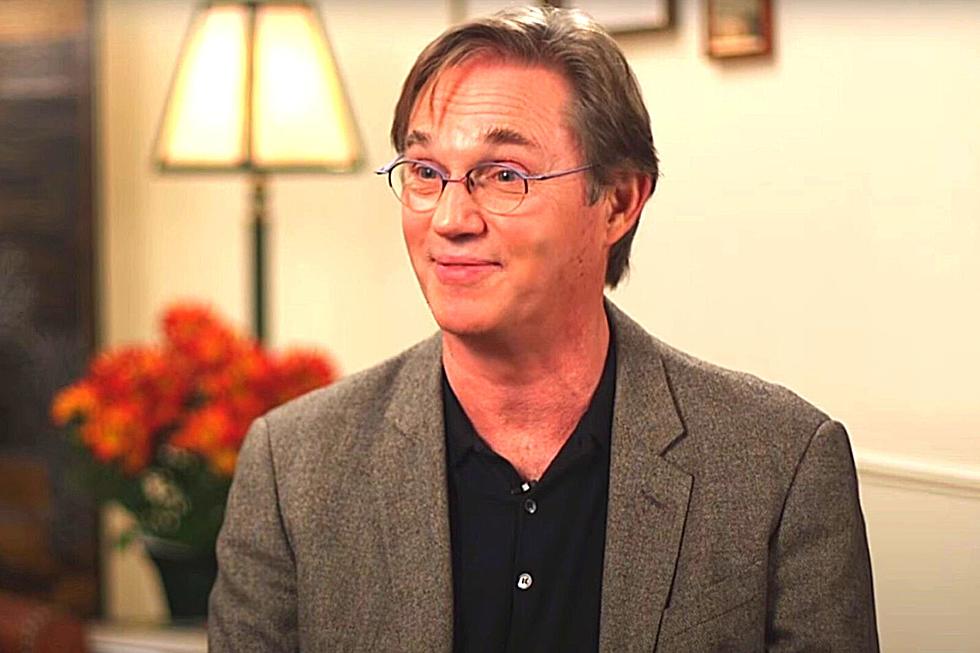 Emmy-Winner Richard Thomas Has Been in Kentucky All Week — Here's Why
FoundationINTERVIEWS via YouTube
When I was a kid, my family did what a LOT of families did every Thursday night after finishing up dinner. We gathered around the television to watch The Waltons.
The enormously popular family drama documented the lives of the fictional Walton family who lived on Walton Mountain in Virginia in the 1930s. Arguably (or maybe inarguably, now that I really think about it), the series' breakout star--and likely from the beginning--was a young actor named Richard Thomas. He played the oldest of the seven Walton children. He was just 20 when the movie pilot aired and 21 when the series began its run a year later in 1972. And every episode ended with the iconic aerial shot of the house with all the family members wishing everyone else "good night."
In fact, the phrase "Good night, John-Boy" became legendary. That's how big is character was.
Richard Thomas on Stage in Louisville
Well, this Emmy-winning TV legend has never let any grass grow under his feet, working steadily in the 46 years since he left the series. There have been movies, tons of guest shots, and work in the theater. In fact, he is in Louisville THIS WEEK playing Atticus Finch in the stage adaptation of Harper Lee's immortal To Kill a Mockingbird.
The production opened June 20th at Kentucky Center's Whitney Hall and runs through Sunday, June 25th.
The Other Richard Thomas Kentucky 'Connection'
You know, this isn't the first Kentucky connection for Richard Thomas. The one to which I'm referring came from his guest stint on the hit Netflix series Ozark which ended its run in 2022. In that crime drama about a family of money launderers working out of the Lake of the Ozarks in southern Missouri, Thomas played the father of Laura Linney's character Wendy Byrde. In one episode, she mentioned needing to go to Paducah to see her dad. I thought that was pretty cool.
But if you can get to Louisville and snag a hard-to-come-by ticket, you can have your own real-life connection with Richard Thomas.
Good night, John-Boy...and Atticus.
14 Movies That Were Filmed in Kentucky
Kentucky hasn't gone ignored by Hollywood, with regards to the usage of filming locations. But there could always be more, right?