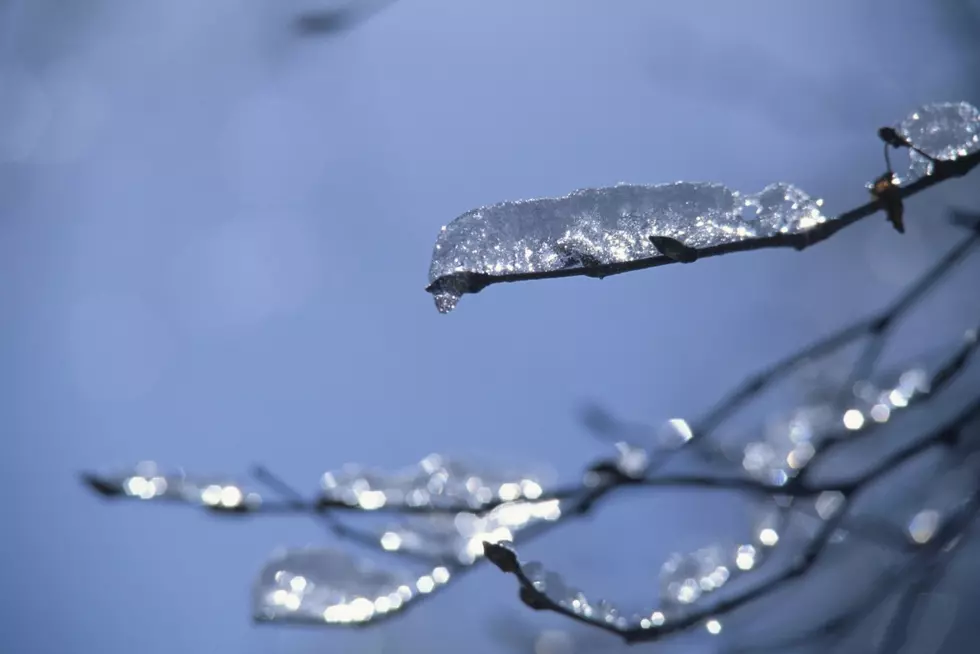 Winter Storm Watch Issued for Owensboro and the Tri-State
Thinkstock
Anymore, it seems like we breeze through January only for it to become necessary to keep an eye on February.
THIS February, has already brought us some of the longest sustained sub-freezing temperatures we've seen this winter. And now we can add a winter storm watch to the mix.
A winter weather advisory had already been issued for tonight, with the possibility of minor ice accumulations possible for Tuesday night into Wednesday.
Enter your number to get our free mobile app
Well, now it's official. Here's the latest from the National Weather Service:
...Snow, Sleet and Freezing Rain expected into the overnight
tonight...
 ...More significant wintry precipitation expected late
Tuesday night through Thursday morning...

.Snow and sleet will develop into the evening hours for the
Advisory area. Later this evening and overnight, light freezing
drizzle or freezing rain is expected to create a thin glaze on top
of the snow.

Another extended period of wintry precipitation is expected from
late Tuesday night through Thursday morning, with potentially
significant ice accumulations possible.

...WINTER STORM WATCH IN EFFECT FROM LATE TUESDAY NIGHT THROUGH
THURSDAY MORNING...

* WHAT...Heavy mixed precipitation is expected. Total snow
  accumulations of one to two inches and ice accumulations of up
  to one quarter of an inch are possible.

* WHERE... Wintry precipitation is expected by late Tuesday night
  across southeast Missouri, southern Illinois and the Purchase
  area and northwest Kentucky. Most of the wintry precipitation
  will hold off until Wednesday afternoon for the Pennyrile region
  of west Kentucky.

* WHEN...From late Tuesday night through Thursday morning.

* IMPACTS...Plan on slippery road conditions. Power outages and
  tree damage are possible due to the ice. Travel could be
  dangerous. The hazardous conditions could impact the morning or
  evening commute. Stay tuned for updates on this potential
  winter system.
KEEP READING: Get answers to 51 of the most frequently asked weather questions...