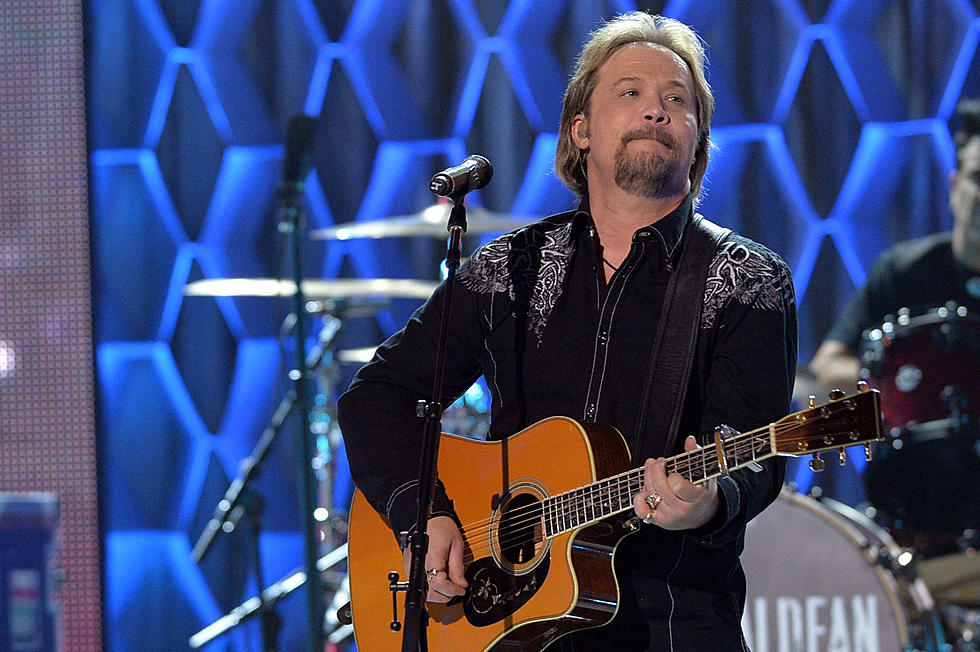 You Can Win Four Travis Tritt Tickets on the WBKR App
Rick Diamond, Getty Images
How would you like to see Travis Tritt in concert on Saturday night? We have a FREE family four-pack up for grabs through the WBKR app tomorrow morning.
It is indeed A Great Day to Be Alive! Travis Tritt is coming to town for an intimate solo acoustic performance this weekend, and here at WBKR we have your chance to snag a family four-pack of tickets to the concert.
This is how you'll have the chance to see An Evening with Travis Tritt at the Owensboro Sportscenter on Saturday, February 13th, 2021 at 8PM.
Enter your number to get our free mobile app
Step One: Download our free WBKR app.
Step Two: Be sure push notifications are enabled.
Step Three: Look at your phone at 7AM (Friday, February 12th)
Step Four: Click on the notification, and get registered (you have one hour to do so).
Step Five: Pray that Chad and Angel will call your name at 8AM.
According to the initial concert announcement made by Spectra, the providers of Venue Management to the Owensboro Sportscenter, attendees will need to stay in their seats unless using the restroom or purchasing merchandise or food/beverage.
• Masks or facial coverings are required unless eating and drinking while in your seat.
• Hand sanitizing stations will be located throughout the venue.
• Capacity has been reduced to allow for social distancing.
• Seating has been assigned in groups of 1,2,3,4,5, or 6 seats. Each group must be purchased in its entirety.
• Social Distancing line ques will be marked for concessions, ticketing, and merchandise.
• Doors will open 1.5 hours prior to show to allow for more time to get in and find your seats.
• Pre-Event emails will be sent out closer to concert date with further instructions on more safety protocols on entering/exiting the building.
There are still a handful of tickets available starting at $49.
Event parking will be $10 in the Owensboro Sportscenter parking lot. Tickets and parking passes will be available online at OwensboroTickets.com or at the Owensboro Convention Center Box Office. Additional processing fees apply to all ticket sales.
ALSO SEE: 30 Most Decade-Defining Memes