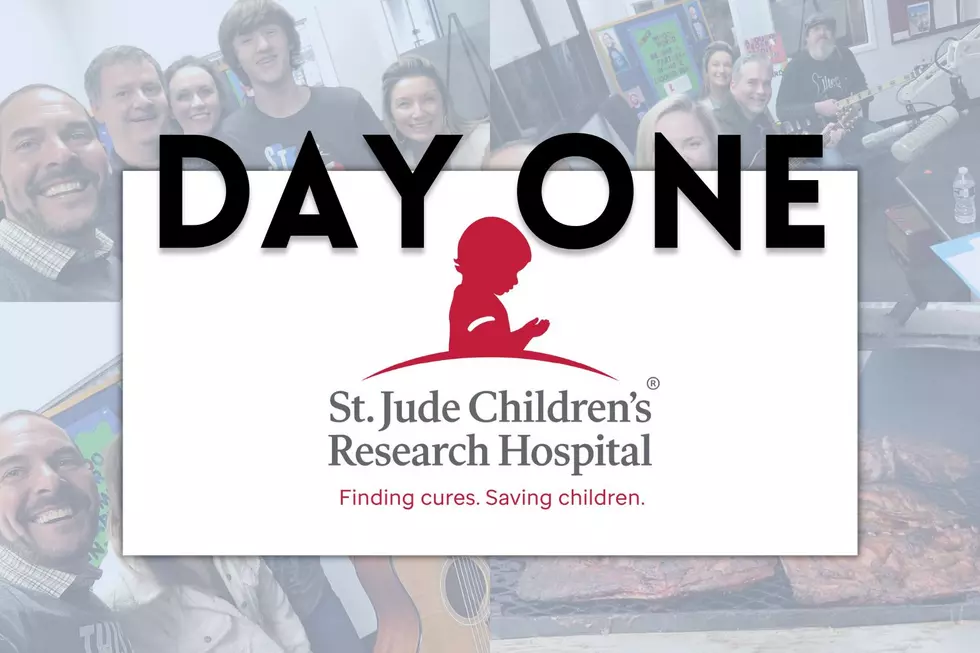 2023 St. Jude Radiothon Day One Highlights
ST. JUDE / WBKR / CANVA
I'm so glad things are finally back to normal and we can host our special guests and local celebrities who donate an hour (or sometimes more) of their time, to join us in the studio for musical performances, inspirational stories, and the reading of donations during our St. Jude Radiothon. We had a GREAT day and raised some serious cash for St. Jude.
St. Jude Recap Day 1
Here's how to become a St. Jude Partner in Hope for just $19 a month:
During the radiothon Friday, call 1-800-201-8883. The phone lines will be open from 6AM until 7PM. You can also text HOPE to 626262. When you become a Partner in Hope, you'll get one of the brand new "We Won't Stop" St. Jude t-shirts. You can also snag one by simply RENEWING your partnership. And thank you.
Now, on to Jerry Morris, the fearless leader of the Angels for Ashley Cooking Team, who has never missed an opportunity to hit up his "Friends of Jerry," who fork over their Benjamins for St. Jude. The St. Jude Cookouts are bigger and better this year. And the cookouts will resume tomorrow!
Here's the price list:
BOSTON BUTTS - $35
RIBS - $25
CHICKENS - $10
Thanks to all who donated, in one form or another, to St. Jude Children's Research Hospital. Day two is on its way, and we can't wait to see how you'll knock it out of the park on Friday.