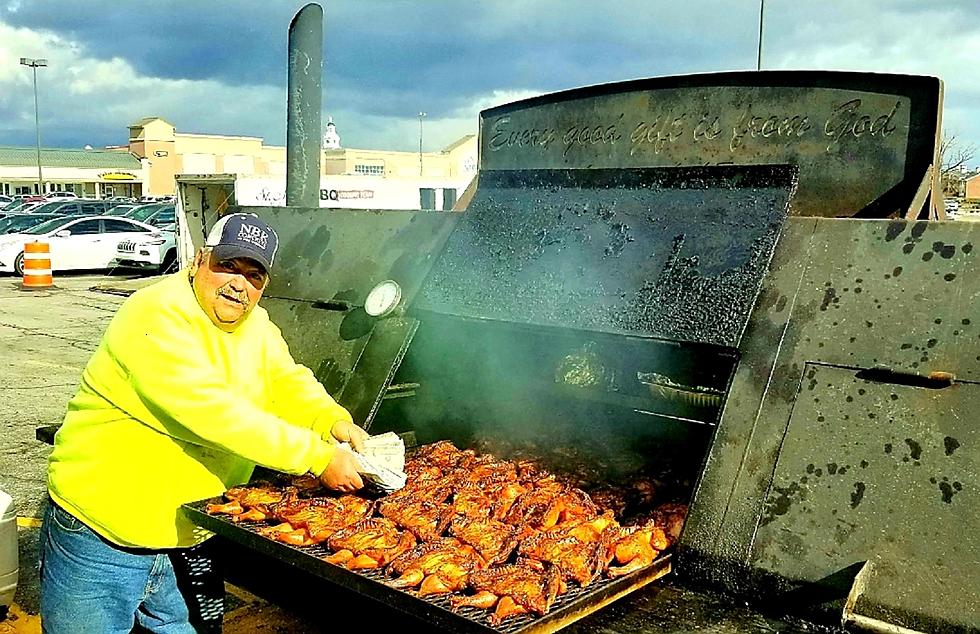 Angels for Ashley Cooking Team Releases Menu for 2022 St. Jude Cookout in Owensboro
Dave Spencer/Townsquare Media
It's St. Jude season here at WBKR and we're gearing up for our 2022 Window World St. Jude Radiothon.  It's set for Thursday, February 3rd and Friday, February 4th and you know what that means.  Jerry Morris and the Angels for Ashley Cooking Team will be hosting their annual St. Jude Cookout at Shoe Stop here in Owensboro.
Last year, we were able to set an all-time fundraising record.  Thanks to your generous donations, all of our St. Jude Partners-in-Hope and everyone who purchased Boston butts, ribs and chickens from the Angels for Ashley Cookout, we were able to raise over $275,000 for the children of St. Jude Children's Research Hospital.  Naturally, in 2022, we're gunning for an even bigger tote board.
And, of course, one of the key ingredients to the success of our event is Jerry Morris and his team of "angels."  They'll again be setting up the smokers at Shoe Stop and selling Jerry's famous Boston butt, ribs and chickens.
Here's this year's price list!
BOSTON BUTTS will be $35.
  FULL RACKS OF RIBS will be $25.
WHOLE CHICKENS will be $12.
And, remember, our St. Jude Radiothon takes place the Thursday and Friday, just a week and some change ahead of the Super Bowl.  So, if you're looking to have a Big Game party planned, you can stock up by buying meat from Jerry and the team.  Plus, you'll be helping out a tremendous cause in the process.
Last year, the COVID-19 pandemic caused a slight change in our cookout.  We did not offer plate lunches.  Because of the continuing issues with COVID, specifically the rise of infections caused by the Omicron variant, we will not be offering plate lunches in 2022 either.   That's intended to eliminate foot traffic at the cookout and as much person-to-person contact as possible.
But, if you've ever visited our cookout at Wesleyan Park Plaza, you know Jerry and his team have absolutely mastered the drive-thru experience.  It's quick, easy, and the food is DELICIOUS!  During the 2022 WBKR St. Jude Radiothon, Dave Spencer will be on site broadcasting live with hourly updates about what's cooking and how you can get it.
Food sales will begin at 9am each day.
And, like they have over the past several years, our friends at Norman McDonald's in Philpot will be serving up BBQ for our friends on the east side of town! They'll be doing that on Thursday, February 3rd. WBKR's Barb Birgy will be in Philpot broadcasting live during the event.
All proceeds from the Angels for Ashley Cookout will benefit St. Jude Children's Research Hospital.
Be sure to tune in to the WBKR/Window World St. Jude Radiothon.  As I mentioned, it airs Thursday, Feb 3rd and Friday, Feb 4th from 6am to 7pm CST each day.  Angel and I will tell you how YOU can become a St. Jude Partner-in-Hope for just $19 a month for 12 months on a credit or debit card.
Enter your number to get our free mobile app
Country Artists at St. Jude Through the Years:
See the ABCs of Cancer: