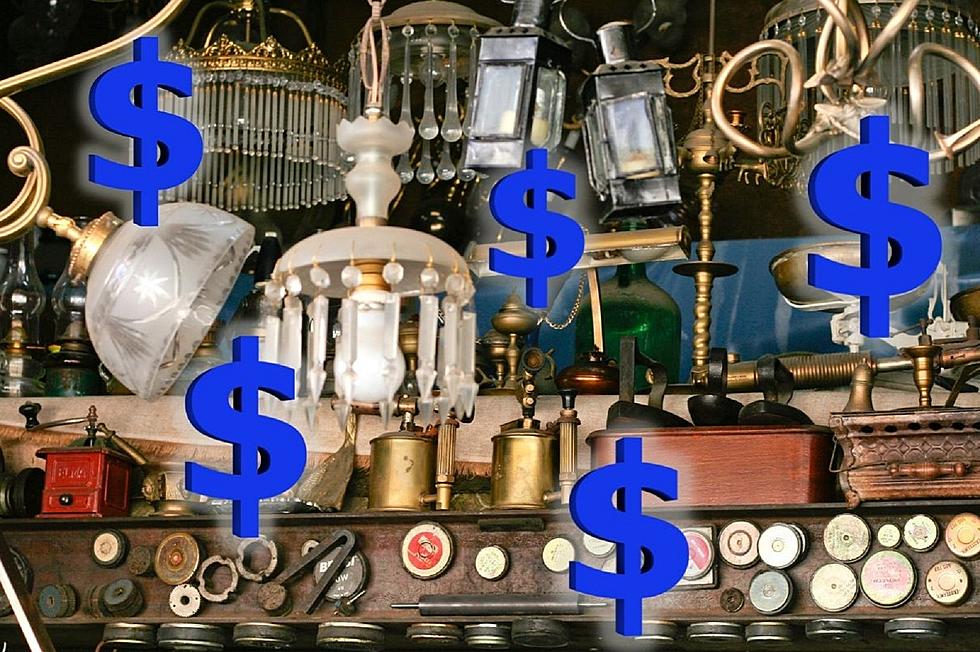 Antiques Roadshow Personality to Appear at Newburgh, Indiana Museum Antique Market [VIDEOS]
Canva
PBS' Antiques Roadshow fascinates me to no end. Guests will be describing some God-awful ugly tchotchke to the appraisers and I'll be wondering, "Where on Earth would you put something like that."
And then I hear one of them say, "Well, this belonged to (insert name of a random royal family member) back in the 1920s; I'll give you two million for it." Jaw = dropped.
I don't know how many times I've overly-examined some item for which I don't have much use and wondered if I could clean up as they do on the popular public television series. Maybe if I find something between now and Saturday, March 26th, then I can ask an authority on the subject. That's because an authority on the subject will be in Newburgh that day. His nickname? The Antique Nomad.
His name is George Higby, and he was once a guest on Antiques Roadshow, which led to training sessions with the show's appraisers. Today, Higby travels the country making appearances at appraisal fairs AND making strangers very happy in the process.
Or maybe not. There's always the chance that that beautiful vase in the corner belonged to Queen Victoria's gardener's cousin's sister-in-law and therefore not worth much of anything. OR it could be a weird-looking mobile that could set you up for life.
But I think it would be fun just to be a part of the process; any revelation that you actually had a real treasure on your hands would be icing on the cake.
Higby will be at the Newburgh Museum Antique Market this Saturday hoping to make a lot of people have the best Saturday of their lives.
RealityBlurred.com describes Antiques Roadshow as a "suspense thriller." I think that's hilarious but also on target. It's really like an exciting game show where you sit and listen to all the information about an item's provenance, and THEN you find out whether you can retire or you need to keep nosing around the attic for something ELSE that will make for the "big score." The website also informs us about how to get items on the show and how to get them appraised once they're there.
I have no doubt George Higby will get a lot of questions of that nature this weekend.
Hmm, I just found a sterling silver tie clip that belonged to my dad. I wonder...
Cool and Unique Kentucky Museums
A museum fan could make a trip out of Kentucky's unique museums.
See Inside Evansville's Wartime Museum
The City of Evansville played an extremely important role in WWII.
Evansville's Wartime Museum
is a great place to learn the stories behind the history of the war.