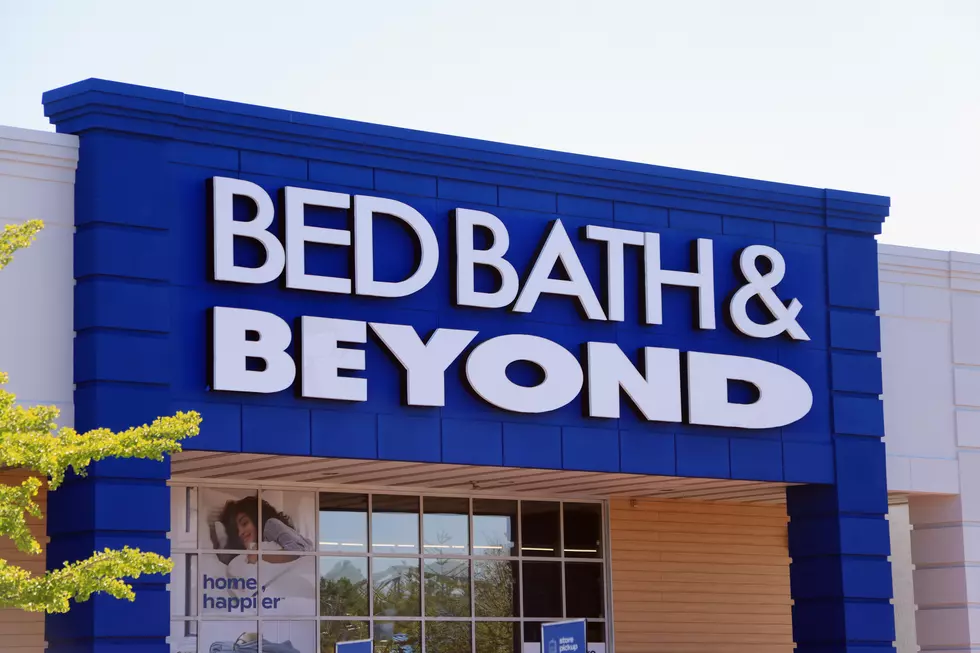 Several Indiana Bed Bath & Beyond Stores are Included in Latest Round of Closings
Getty Images
The tough times continue for Bed Bath & Beyond - it's been announced that 149 more locations in 41 states will have to be closed. This is the third wave of closings in the past few months, bringing the total number to over 400. Business Insider had this to say about the domestic merchandise chain following the announcement.
Bed Bath & Beyond will likely look like a different company moving forward. It plans to reduce its store count to 360, down from 760. In its heyday in 2018, the company operated 1,552 total stores, including 1,017 Bed Bath & Beyond locations.
Whenever I see an announcement like this, the first thing I want to know is if the store near me is included. Until now, Indiana has not been affected by the closings, but that is about to change. Indiana is one of 13 "new" states that will be losing stores - the other states include Louisiana, Maine, Michigan, Mississippi, Montana, North Carolina, Nebraska, New Hampshire, Nevada, Oklahoma, Oregon, and Wisconsin.
Which Indiana Locations Are Closing?
If you live here in the Evansville area, and you're a fan of Bed Bath & Beyond, you can breathe easy (at least for a little while longer) - the Evansville location on N. Green River Road is NOT one of the locations scheduled to close. These five locations, however, are included in the latest announcement. Following these closings, there will only be five Bed Bath & Beyond locations in Indiana.
Bloomington, IN: 731 College Mall Road
Ft. Wayne, IN: 4020 West Jefferson Blvd.
Lafayette, IN: 3555 State Road 38 East
Noblesville, IN: 14139 Town Center Boulevard Suite 800
Valparaiso, IN: 91 Silhavy Road
Restaurants We Want to See in Evansville in 2023
We asked you on social media, and these are 20 of the top restaurants that you would like to see come to Evansville in 2023. It might be wishful thinking, or we could be putting it into existence. Only time will tell!
Do You Remember What These Evansville Businesses Used To Be?
On this Throwback Thursday, let's take a stroll down memory lane to see if you remember what used to be located at these Evansville Businesses.