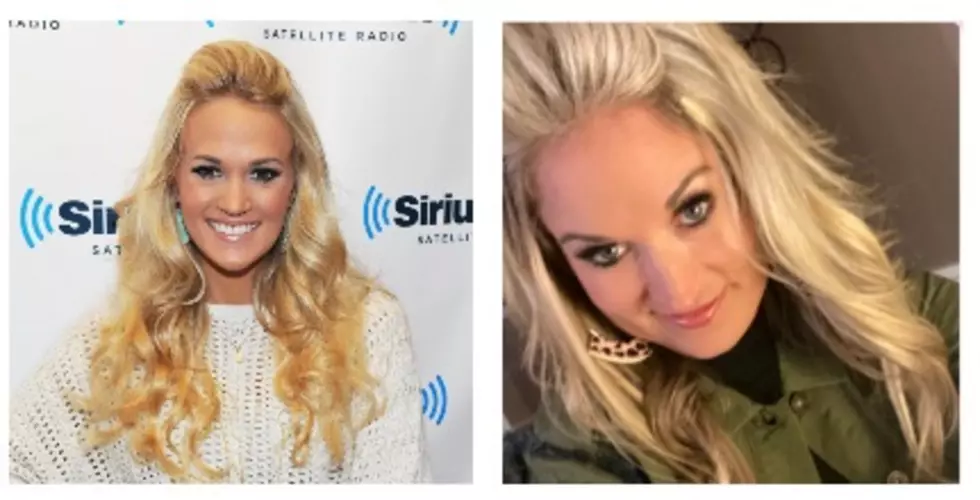 Carrie Underwood's Look Alike Works At Owensboro Health (PHOTOS)
GETTY IMAGES/KIMBERLY NEWMAN
Jesus take the wheel we found Carrie Underwood's twin working right here at Owensboro Health Regional Hospital.  Okay, so not her real twin but you'll be Blown Away at how much they look alike.
This beauty lives just down HWY 431 and works right here in Owensboro at the hospital as a wound care nurse.
Kimberly Newman could literally pass as a doppelganger for Carrie.  There must have been something in the water at her parents house because she is gorgeous.  I noticed this a few years ago and commented on one of her pictures.
Here's what else she said when I asked her about it;
I have a lot of people tell me that. Once in Owensboro Best Buy, a girl truly thought I was. She kept asking me over and, seriously... She did not believe that I wasn't her. I don't think I look THAT much like her, but I do see the resemblance, especially when I wear my beloved eyelashes!  They are a Godsend aren't they?
Kim also sings and may even sound a bit like her as well.  Just so we're all on the same page, Kim looks like Carrie and can sing like her.  She has sang several different songs of Mrs. Underwood's at church.  Can we find out when those services are and show up one Sunday?  Talk about winning at life GEEZ!  
She says I don't think I look like her as much as other people do. They must see something that I don't see. But I do hear it at least once a week I'd say and I have several friends that call me Carrie. Kim says I don't really do well talking about me! I kind of like to just be humble and magnify others!
Sounds like you're pretty flipping amazing to me gal.  We decided to put some side by side together so you could really see.  These are awesome.
In case you missed the interview with Kimberly here it is:
CARRIE UNDERWOOD LOOK ALIKE IN KENTUCKY
Enter your number to get our free mobile app