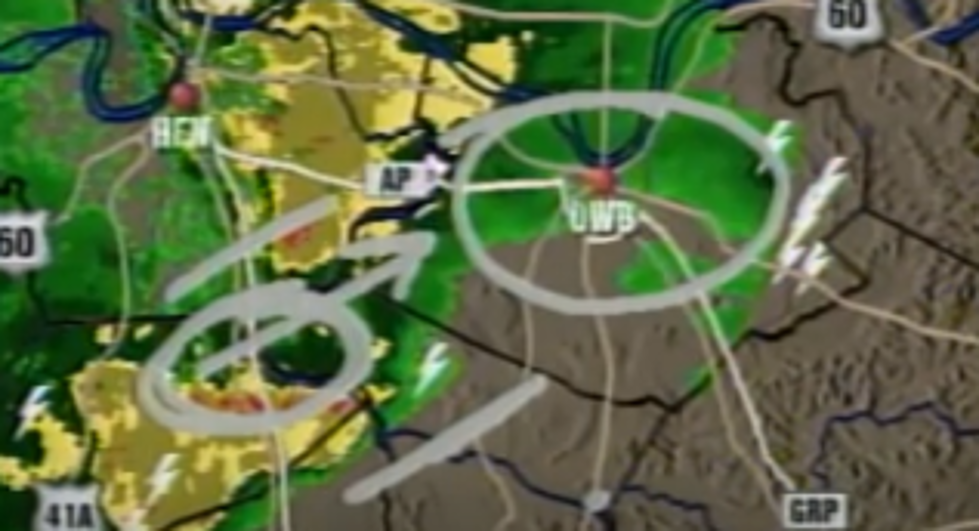 Ceremony Will Remember 20th Anniversary of Owensboro Tornado
WxByHart via YouTube
I remember it was very warm on January 3rd, 2000. Conditions were about to change and if you were living in Owensboro, you were about to experience the unthinkable, an F-3 tornado. This coming January will mark 20 years since the tornado touched down and the Daviess County Emergency Management Agency will hold a ceremony of remembrance.
First, here's how the storm unfolded live before our eyes with WEHT Chief Meteorologist Wayne Hart:
On January 3rd, 2020, there will be a ceremony commemorating the 2000 Owensboro Tornado that will be held at Rogers Hall at 10:00 a.m. on the campus of Kentucky Wesleyan University. The National Weather Service and the Daviess County Emergency Management Agency are hosting the event.
The Daviess County Emergency Management Agency is seeking out help with photos, memorabilia, and stories of how the tornado impacted the community.
Chad's friend Leisa Prater talked about the tornado and how it destroyed her home in this video on the storm's 17th anniversary:
In Owensboro, 100 homes were destroyed, 800 homes sustained major damage, and 18 people were injured.
If you or someone you know would like to help with this special event and speak about the experience and/or share photos, please contact Andy Ball at 270-685-8448 or email aball@daviessky.org.
Enter your number to get our free mobile app